What Ladies Need To Know About Safe Dating | 15 Important Things To Do.
"Researchers studied the same group of students four years after implementation and found that students who participated  in the Safe Dates program reported 56 percent to 92 percent less physical, serious physical, serious physical, and sexual dating violence victimization and perpetration than teens who did not participate in Safe Dates."
Ronald Kennedy
Publish Date: July 5, 2021
STOP! LOOK! STAY SMART!
Once you have gotten yourself prepared for the date, there are still many things to keep in mind that you need to do Before you are off and running.
What ladies need to know about safe dating is important to ones health. Shouldn't health & safety be your number one concern?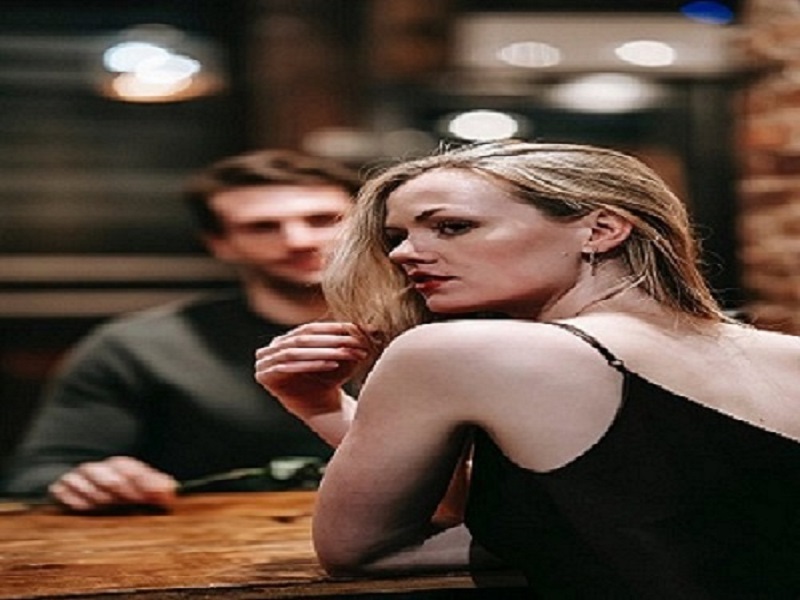 Making a mental checklist is something that you should get in the habit of doing before each date.
How Finalizing Your Dating Checklist Is A Critical Move for any young woman.
Speaking of young ladies, there's one on our staff named Ann. One day, we were all discussing dating and relationships.
She told us that when a guy ask her out on a date, she assumes that he is taking her out. So Ann says, "I don't expect to be forking out money when the dinner is finished.
Those excuses about not having time to stop at the ATM and forgetting his credit card at home just don't cut it."
Watch This Video; "MORNING FAT MELTER." – Best at Home Exercise Plan! An unusual way to combine 4 Secret Herbs with Easy Workouts to DOUBLE your Metabolism OVERNIGHT!
15 Amazing Tips That'll Give You Peace Of Mind
Regardless of who you're going out with, you're still a little skeptical about the dudes you date. You just never know what type of situation you'll end up in. So by following these important tips, you're sure to be prepared and headed down the right path: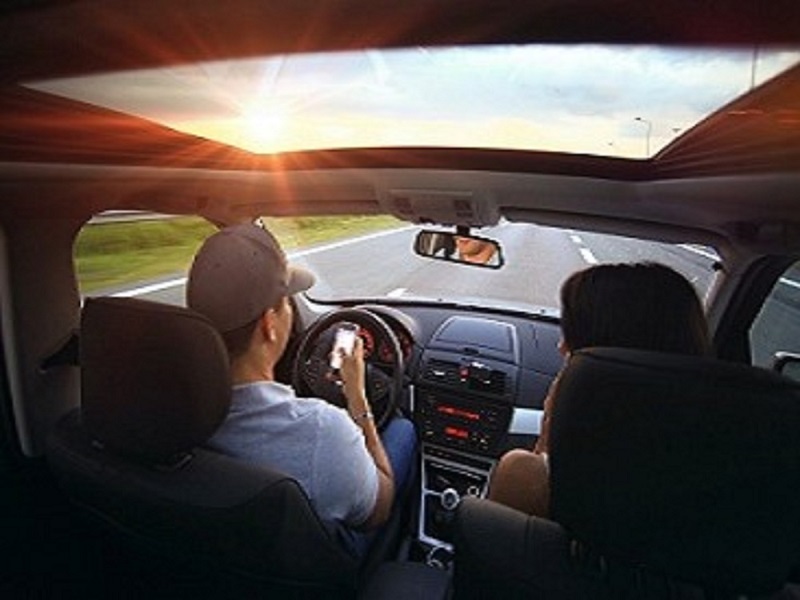 Make sure your car has enough gas, especially if you plan on going far out. Maybe he don't have a car and you agree to take yours. This is fine as long as he don't kidnap you).
Make sure you have enough money on you. This means going to a ATM cash station before you date. This move is just for precautionary measures! (He may be one of those broke jokers with 'Champaign taste but Beer money).
Take enough money for cab fare, just in case that dude dumps you and the date goes poorly and you need to escape. Maybe your date gets to intoxicated to drive and YOU need to drive Him home.
Make sure you bring your credit or debit card as a backup. (His may be maxed out and most restaurants don't take checks.) You don't want to be embarrassed!
If you're on your way to meet him, have your date's phone number with you in case you run into an emergency on the way and need to call. A date would rather hear that you're going to be late instead of sitting around getting tipsy, waiting for you and wondering where you are.
Make sure you have some idea regarding directions, if you're meeting up somewhere. (Don't try to be a 'know-it-all) and not use your GPS. You don't want your date yelling at you. That can be a turn off!
Make definite plans. Don't fiddle around in you mind acting confused. At least, have some idea of how the date will start (But you'll roll the dice, on how it would end).
Make sure he has reservations or prearranged tickets. Don't just play it by ear. Make sure that you reconfirm them before the date to ensure there is no confusion with lost reservations or tickets.
Make sure the place you want to go is open. This clown could really put a damper on the whole date. You may start to feel uncomfortable sitting there, while he drives two hours and your destination is closed.
If you feel uneasy about inviting him in after the first date, then don't. See where it goes. Most guys will just 'hit it & quit it," after the first date. You never know what's going to really happen once inside, but you kind of got an idea; after all he was trying to 'grope' you all night.
Once you get to know your date, It's safe to bring your date a small gift without them expecting anything sexual in return. (Make sure the price tag is off, It's in one piece, and nicely presented.) Remember, you're not buying his love and attention, you're just trying to be nice. Maybe one day he'll return the favor. (Just don't give him a gift with somebody else's name on it). lol.
Check out the music you have in the car. But if its your car, you can play what you wanna play. But safe, relaxing music is cool. You don't want to play anything that will put inappropriate thoughts in that person's mind. Just make sure there's some music that might appeal to everyone, since everyone doesn't like listening to rap music, backstreet boys or show tunes.
Clean the car, inside & out. (This one doesn't have anything to do with 'safe dating, but a tip on cleanliness never hurts anyone.) Get rid of all the McDonald & Burger King wrappers under the seat. Make sure that it doesn't look like you are living out of your car. Also, if the inside of your car stinks like hell, then do something about it.
Safe, pre-planed conversational topics are good 'ice breakers.' Read your google feed on your cell to get updated, regarding current events. Give yourself some ideas in case there are 'lulls' in the conversation. If you know anything about your date's interests, do a little reading. Remember, a little effort goes a long way.
How To Greet Your Date With A Gift
Here's a case scenario from one of our clients: "Abbie was very excited about her date with Tony. They had great phone conversations, a lot in common, and were both really looking forward to the date.
During one or their many phone conversations, Abbie learned that Tony owned a candy supply company. She's tickled pink because candy was one of her favorite things on earth.
She just knew that Tony would bring candy on their date, because she told him several times on the phone how much she loved it.
She's very disappointed when he arrived to take her to dinner; empty-handed. No flowers! No wine! And no candy!!
Although he was attractive and they had good chemistry and conversation. Abbie decided she could not see Tony again, because that was a sign that he did not pay attention to her needs and desires."
You can make greeting your date a memorable one. A gift can show that you've taken time out of your busy day to show your excitement about the date.
It's a token that will be remembered long after the date is done. Depending on how creative you want to be, how much time you have, and what kind of statement you want to make, you can bring a typical gift or a non-typical gift.
Typical Gifts
When it boils down to presenting a gift to someone you're trying to know better, then these are what we recommend:
1. Flowers
2. Candy
3. A Card
4. A bottle of Wine
5. Perfume
6. A CD or Video
7. A Plant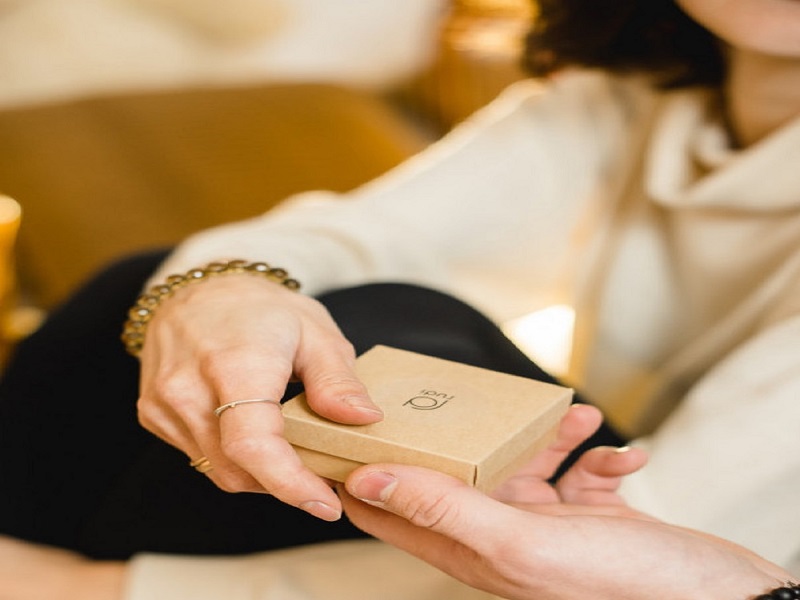 8. One Rose
9. A Stuffed Animal
10. Baked Goods
11. A Book
12. A T-Shirt
13. Coffee Mug
14. Pen & Pencil Set
15. A Cookbook
Non-Typical Gifts
In regard to giving, there's nothing wrong with typical gifts. They make a safe first impression. If you want to do something a little different, you can present the person with 'Non-typical' gifts. They are more of a risk, but if you feel like it, go for it.
Books on Erotica
Massage Oils
Condoms (Note: These first three gifts are good only if you have great chemistry on the phone know that the other person has a 'sense of humor')
Balloons
Picture of Yourself
Chocolate Roses
Bottles of Alcohol, other than wine, such as fancy liqueurs
Household gadgets, such as a carrot peeler or a garlic press
Workout Gear
Clothes, Socks or Boxers
Scented Candles
Freshly Ground Coffee or Exotic Teas
Candlesticks
Calendar
Games or a book of card tricks and a deck of cards
Toy
Picture Frame
Potpourri
Food Basket
Bubble bat
Lottery Tickets
Baseball Cards or Comic Books
Stationary
Baseball Cap
Your Favorite Book From Childhood
In Conclusion
You want to be a lovable and caring person, right from the beginning. You feel this is the one, and want to do everything in your power to please that person. But always keep your 'mental antenna' up. Beware of 'red flags' right from the start! If you fall in love to quickly 
"Remember, take you time! Not only should you follow your heart, but your mind as well."
Enjoyed This Article? Please Bookmark. Also, Share With Social Media.