Knowing You're First Is Good Guidance.
Understanding Yourself First Will Lead To Better Relationships.
It's Nice To Be Number One (Yourself)!
Before you can begin to glow with increased self-confidence, you must practice treating yourself with kindness, tolerance, and mercy. Research has indicated that many people are harder on themselves than they need be.
They are not too negative and self-critical in their private thoughts. Constantly bad-mouthing yourself will only serve to keep your self-image low. And, consequently, such self-deprecation can also diminish a person's ability to win the one they want.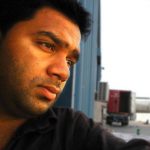 So cut it out! As a first step toward winning the one you want, commit yourself here and now to break any such patterns of self-abuse.
Make up your mind to no longer put yourself down. If you continue with this pattern of behavior, you can easily find yourself falling into the depths of loneliness.
From now on, it is essential that you go easier on yourself and be nice to Number One (yes, that's you!) True, you may not be perfect, (nobody is) but it is vital to the overall plan that you at least treat yourself with respect.
How do you begin, if such self put-downs are already a habit with you?
First, become consciously aware of exactly how much you do this. Take note of when you say something negative to yourself.
Mentally keep track of your personal thoughts and self-dialogues. What did you say? What were your reasons for being upset with yourself?
Even if you get angry at something you've done, realize that you can learn from your mistakes. You can change! Criticize your behavior instead of blaming yourself.
Emphasize the action rather than the person. How much better it is to say, "I did a dumb thing" than "I'm dumb!" Turn these negatives around! You can always find something positive in yourself.
Sure, this requires letting yourself off the hook sometimes when you blow it. But who doesn't deserve a good dose of mercy from time to time? And we promise that the improvement you will see in yourself because of this will surpass any results you hope to achieve by self-chastisement! In this way, you'll gradually improve the way you feel about yourself.
As you feel more confident, it will begin to show and the people around you will respond to the aura that you radiate.
This is not to say that you should engage in the practice of excusing your faults, or bragging to others. Just realize that everyone has faults. Making mistakes does not make you a 'bad' person.
In fact, being human can actually work in your favor. As one young single person explained, "I don't want someone who is too perfect!"
Second, realize that nobody is perfect. Everyone (absolutely everyone) makes mistakes and, heck, you are certainly entitled to yogued with a bit of an ur share of them. Mistakes do not make a person inferior – only human!
Third, don't become discouraged if you're having a hard time shaking your feelings of inferiority. Be aware, that if you are plagued with a bit of an inferiority complex, you are not alone. In fact, most people in the world secretly feel inferior to others, though they obviously don't go around broadcasting this.
So your feelings of inadequacy are not the end of the world. You can still win the one you want, in spite of this. Millions of others have! But the more accepting you are of yourself, without putting yourself down, the greater an advantage you will have.
Fourth, realize that no matter what frailties you may have exhibited in the past, if you are capable of recognizing them as faults then you possess the capacity to improve yourself. This is a very important point!
Last, control your inner thinking. Indulging in negative thoughts can be one of your most destructive things you do. How do you know you're thinking negatively? By your feelings! Whenever you're feeling depressed, angry, guilty, lonely, sad, hopeless, or another upsetting emotion, you can be sure you have negative thoughts on your mind.
GIVE YOURSELF CREDIT
Of course, the best thing you can do to boost your self-esteem is to realize the many good things you already have going for you. What are your good qualities? What are the positive aspects of you, the person? Every person has some. Think about yours. Again, sit down with a pencil and paper or go to your pc and compile a list of your good qualities.
At first, you might feel like you don't have any (or very few). That's not true. Every person has positive traits that they should be given credit for. You, too, should get your share. You'll be surprised how your list will continue to grow, once you get started!
Think about the positive things you're able to do, the positive things you've accomplished in your life. Identify the people who like you, the people who look up and respect you.
Write down things that you actually like about yourself: Character traits, talents, achievements. Write down the nice things you've done for others; any acts of kindness you can remember showing someone else.
Write down the skills you possess naturally or have developed. You'll be surprised at the effect that this list will have on your self-esteem. You'll feel better about yourself than you have in a long time!
Even after you feel you've completed this exercise, there's no reason not to continue adding to your list of positives as you become aware of them. Make this ongoing list a regular part of your life, which you tuck away in a drawer to review and revise from time to time. (This is one way Benjamin Franklin always kept his life improving!)
In this way, even when you're feeling down or suffering from a shaky self-image, you can review this list. It can help you to feel better about yourself.
Remember: Identifying your positive characteristics, as well as thinking more positively, are two of the most important ways you can help to improve your self-image.
And as your acceptance of yourself manifests itself to others, they too, will follow your lead and become more accepting of you.
Still Searching For Love? Let Us Show You The Way.
Like this article? Please share it with your social media followers.