The Thrill Of Dating Regarding Men Loving Women.
Love-Struck Men Wanting To Date Women In A Gentle Way.
I admit, I've had a hard time meeting women. During my months of searching, one night I finally found someone (Or at least I thought!) Stunning. Just beautiful. Miss Universe!
I was thinking to myself, "I've found that special someone I've been searching for all my life!"
I was just ecstatic! I was thinking, "Boy! I still got it." Going through different women is exhausting. As men, we all go through rough times meeting the opposite sex (or in some cases, the same sex).
Anyway, I thought this was the best time of my life. No doubt about it! My sights were always focused on finding that special person who'd give me the thrill of a lifetime! But this was beyond my wildest dreams. 
Long dark brown hair. Sexy exotic eyes. Nice ruby red lips. Magnificent body!  Then just like that,…WHAM!! Alarm clock goes off. Time to go to work! (I gotta stop watching that damn porn before bedtime!)LOL.
I emerged from that deep dream state with a smile on my face. Shit felt so real.
Regardless, when it boils down to relationships, I always say no matter if it's man and woman or same sex couple, it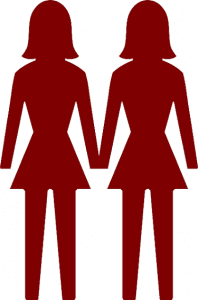 doesn't matter! Love is Love…no matter how you look at it! There's someone for everybody!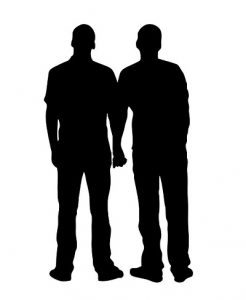 One of the biggest self-improvements that I've made in my life is finally selecting the right mate. The woman that would eventually become my wife!
Since I found the right woman and started building a relationship in regards to this growing process, I had to know how to stay on her good side to keep the peace within the home.
Having now someone I'm compatible with eases all pain of loneliness, and replaces it with joy and happiness.
Seeking someone on the rebound…
________________________________________________________
Trying to find folks 'on the re-bound' only means being with someone who can fill the void after they  have being dumped!  Sometimes hooking up way too quickly is not good!
Time must be taken out to know him or her. The only thing on your mind is being lonely again! But lets face it, it's more than just a lonely thing. You get a little horny as well! This is your brain on sex and really, at the moment, that's all that's important!
Careful consideration must be in order, when selecting that perfect mate. Certain expectations must be met. (Just don't get too picky. No one's perfect. The 'arena of loneliness' can be a rough place).
The process of finding someone who's nice and maybe a little interesting, can become a big task but is very doable. Doable….and fun!!
Mark Gungor To The Rescue…
________________________________________________________
This is Incredible! Mark Gungor is one of the top marriage and family speakers in the United States, with thousands of couples attending his seminars every month.
By absorbing & utilizing the information I gained from Mark Gungor's 4 pk. DVD set, "Laugh Your Way To A Better Marriage," my late wife and I were able to laugh and enjoy life for 37 years. 
Filmed in high-definition, this 4-DVD set includes Mark Gungor's entire weekend seminar, as well as extra bonus material.
You will experience all the facts and side-splitting fun of Mark's look at life, love and marriage including: – The Tale of Two Brains – laugh till you hurt as Mark explains what he calls 'the laws of relational physics' – how men and women are wired differently and why. –
Why Does He/She Do That – through a tool called the Flag Page, Mark is able to show husbands and wives a new way to discover what makes their spouse tick. – The No. 1 Key to Incredible Sex – this is it… the 'yo mama' session you've been waiting for.
Mark goes through he five steps couples need to know how to experience incredible, mind blowing, married sex… don't miss it! – How to Stay Married and Not Kill Anybody – through this session, viewers will discover the power of forgiveness in their marriage… or what Mark likes to call, 'The Reset Button'.
Through this DVD experience, couples will laugh, learn and be able to make real, positive changes to their marriage. Share the Laugh Your Way experience with someone you love … even your spouse will thank you!
September 30, 2016
Format: DVD
Verified Purchase
I highly recommend this whether you have a happy marriage or ready to call it quits. with the use of humor, it lightened up the mood to discuss lots of issues. He explains how men perceive things vs women. He also tells men what a woman needs. It was not only eye opening but it was just funny. I plan on keeping these in our movie night collection.
February 18, 2017
If you put them into practice. We also had a daughter who was very different for both my husband and myself, and the Flag Test helped us understand how to show her value to us. We also had our new sons in law take the test, and watch the videos with us. Mark is hilarious and what he says is so true. Pure Gold!!
"I'm so thrilled my wife & I discovered these reasonably price DVD's that helped us out tremendously." Go to Amazon for pricing and more incredible reviews.
______________________________________________________________
300 Creative Dating Ideas to spice things up!
RON'S FINAL THOUGHT ON THE REALITY OF LOVE:
(Also see What Men Hate About Women)
If you find the information in this post interesting & entertaining, please give me a like and share it with your friends and colleagues on Facebook, Twitter & Pinterest