ACTION SPEAKS LOUDER THAN WORDS
Here are some very important tips every woman should follow when they have doubts or suspicions about the new guy in their life. The dude actions speaks louder than words:
Cagey About Calls.

 If he's only given you a cell or office number and never calls you from home, DUMP HIM – he's married. This also applies to the guy who only texts or emails.
(he may write you long emails, but he'll never call you because he doesn't want his wife to hear your conversation).
Excessive Spontaneity.

 If he only calls you out of the blue and shows up at your doorstep expecting you to go somewhere with him right then and there, he is not spontaneous, he is acting like the boy next door, and will never grow up.
(you don't have time for that kind of childishness. He's definitely not good husband or father material).
Substance Abuse.

 Be very cautions if it occurs to you that he's drinking an awful lot of wine with dinner after he's  already had two scotches. Or if he opens a bottle of beer the second he gets home from work and goes through an entire six-pack before he goes to bed.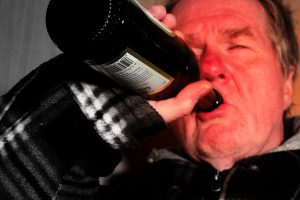 Worst of all, be wary if he goes to the bathroom every hour and comes back to you rubbing his nose and sniffling, or with red eyes and a silly grin on his mug.
He definitely has issues you might not be equipped to deal with. It may make you feel noble to try to help an addict, but let me tell you something healthy cannot date unhealthy.
I don't care how much you love him, you've got to let him solve his problems on his own. You simply cannot be with someone who does not love himself enough to heal himself.
Strained Family Relationships.

 Beware the man who hates his mother or sister(s). He's not inclined to treat the women in his life well. And if he has issues with his dad, they're definitely going to affect his fathering skills. Many females I know who don't want children say it's because their own fathers did such an awful job.
(If you don't want children, that's fine, but if you do, you could be heading down a one-way street to disappointment town).
Mommy Issues.

 There is such a thing as a guy being too close to his family, especially to his mother. If he talks to her several times a day on the phone, and even takes her calls during your date, it's really a bad sign.
(you will never be good enough for her son, and he will value her opinion above all others, especially yours).
Uncontrollable Rage.

 Does he curse and yell in traffic? Does he use angry, foul language? Does he pound on tables and walls? Does he let other people annoy him to the extent that he gets in verbal or physical altercations?
(If so, he is not just an aggressive alpha male. He's a jerk! Make him go away, but do it gently, in case his rage turns on you).
Dishonesty.

 This could well be the most common problem of all – pay attention to the little white lies you catch him in, because they usually add up to huge whoppers. He might stretch the truth a bit in order to impress you – claiming he's done things he hasn't, know's people he doesn't, etc;
You might be tempted to let him slide, but remember, it's all about integrity. If he's willing to sacrifice his integrity just to impress you, that tells you just how much honesty means to him.
A liar is a liar is a liar, no matter how big or small the tales they tell, to you or anyone else. You'll never be able to trust him!
Egotism.

 This could be the second most common problem. Maybe his mother raised him to think he could do no wrong. Or perhaps he has bought into that societal crap that teaches, "Everyone's a winner, no matter what they do!" Or it could mean that he's just always out for himself.
Watch him closely; if he takes the best and last portions, walks in front of you, and is over -conscious of what people are saying or thinking about him, you will never be number one in his life. That space is reserved for him and him alone.
Vanity.

 These dudes spend so much time working out and grooming themselves that they're far too aware of their own looks and image. It's embarrassing to pass a mirror with them, because they stop and stare at themselves, transfixed.
(they'll often put other people down, making catty comments about their looks in order to feel good about themselves. Who needs the competition? dump him before the third date).
Text & email Obsessed: Calling Makes The Man, Texting Makes The Boy, Email Makes The Phantom.

 If your main form of communication when you're not together is

texting

, it's a sign of immaturity, and he might not be ready for an adult relationship. Real men use their cell phones.
You may think texting is a quicker, more efficient way to communicate, but in reality, it takes less time to dial a number and say a few words than it does to type in a message, no matter how good you are with your thumbs.
The man who texts doesn't want to actually speak to you – he's like the kid who just wants to poke you to let you know he's there.
By the same token, if he's an excessive emailer, he's more comfortable online than in person. He's hiding! He's a phantom.
Now I'm not saying that you should reject a guy at the slightest hint of any of the aforementioned Danger Signs. No one's perfect, and as you were reading through the list, you probably found yourself contemplating, "I wonder if i do that?"
But I don't think there's a woman out there who hasn't suffered a bad breakup and hasn't said something like, "I should have seen it coming – all the signs were there."
I'm just pointing out a few warning signs you may want to heed.
So what do you think? Did you enjoy this article? If so, please share it on your social media page.
See Below How We Can Help You Or Someone You May Know:
________________________________________________
Use Pheromones To Attract The Opposite Sex. Guaranteed Results Or Your Money Back! See Video Proof Of How Pheromones Work By Clicking Here.
________________________________________________
Ladies, Here's Some Exciting Information I Guarantee You'll Love. Click Here For More Details…
________________________________________________
Fast, easy, private Hollywood Psychics chat reading. New member special $1/min.
________________________________________________
Free Satin Toy Bag when you spend $30 on Bondage – with code AFFUSKINK
________________________________________________
Free Basics Cockring Multi-pack when you spend $30 on Gay Sex Toys for Men. Don't miss out on your free Lovehoney BASICS Donut Cock Ring Multipack
__________________________________________________
AFFILIATE DISCLOSURE
When you buy something from this website, I may receive an affiliate commission.
These are my opinions and are not representative of the companies that create these products.
My reviews are based on my personal experience and research. I never recommend poor quality products, or create false reviews to make sales.
It is my intention to explain products so you can make an informed decisions on which ones suit your needs best.
______________________________________________________
Hey Guys, If You Gonna Constantly Date, Then You Better Have Some Extra Money To Take Her Out! Get It Here In Eight Easy Steps…