How Loving This Old Bird Can Be A Crazy Experience.
Guys! When it comes down to loving someone like Dirty ol' Doris, then my friend, you've hit the bottom of the barrel. If you don't mind the age difference and a woman who loves lots of sex (She's 88), then this old bird might just be for you.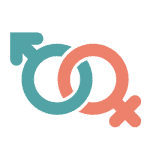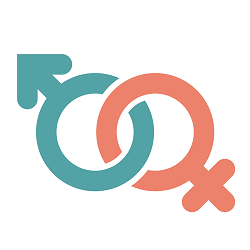 But don't let her age fool you my friend. Ol' Doris can 'throw down,' even much better than others half her age. Doris is an 'Energizer Battery' when it comes to sex! She'll 'screw your brains out' and later suggest you take Viagra if you wanna go for several more rounds. (It pisses Doris off knowing you can't keep your Johnson 'standing at attention' very long).
Now get ready to meet the hottest, most active old buzzard on planet earth that really know how to live & love:
       Dirty Ol' Doris
VITAL STATISTICS – Age: 86 and going up fast, Height: 5'2″ to 5'5″, Weight: Flirtatious.
OCCUPATION – This type will most likely be employed as a office manager of some broken down junk yard. You may also find this type running one of the largest distributors of pornographic materials and adult sex toys in the US, Canada, and the UK. (…but not necessarily in that order!)
FAVORITE FOODS – Dining out will consist of old cabbage plants with caesar dressing. A side dish of Muskrat stew and boiled owl heads. For desert, she'll have a slice of baboon pie topped with wild cherries.
FAVORITE DRINKS – Most mornings, especially after a long night of hot sex, she'll gulp down two large glasses of prune juice to help with bowel movement. The night life will consist of a fifth of Jack & coke, wine coolers and bloody mary.
FAVORITE MUSIC – Ol' Doris favorite sounds are the ringing up of sales from her world-wide pornographic business (She says, "It's a horny and freaky world out there and I'm looking to cash in").
FAVORITE MOVIES/TV SHOWS – The 'Golden Girls' are on top of her list. Also, it really fires her up when watching amazing xxx Adult video videos such as, "Debbie Does Dallas," Naughty Girls from Central High," and "Don't Do Me Wrong…Just Do Me."
FAVORITE SPORTS/HOBBIES – She wants to be a referee or judge at any event which includes young studs flexing their muscles. (She claims she's the best at rubbing oil.) During football season, she'll make bets with a couple of her old, wild girlfriends over which team pat the others fanny the most.
TYPE OF CAR – NONE! (Hell, she's damn near 90, what do you expect?)
LAST BOOK – 'Doggie Style 101'  by the 'Back-Door Slammers' from the over '70' Club.
TURN ONS – Young men's sweaty muscles glistening on the beach, winning a big state lottery to impress young studs and hanging around men's shower stalls after a game.
TURN OFFS – Old dudes trying to act young, middle-age dudes always complaining about their aches and pains, annoying people who keep reminding her of her age, and all the dudes trying to wear condoms they know are way too big.
SECRET FANTASY – To be voted "the hottest senior citizen of the 21st Century."
ASTROLOGICAL SIGN – Cancer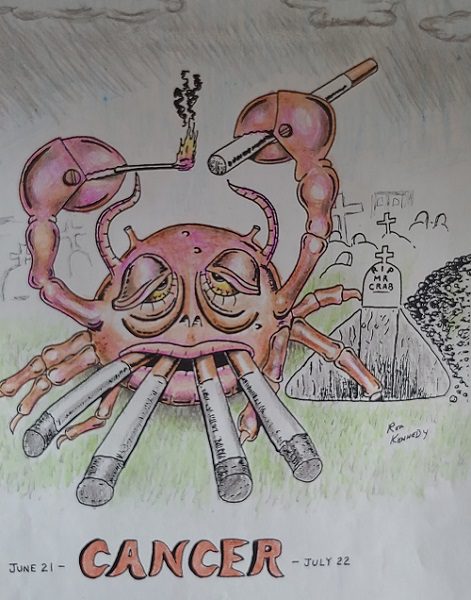 PERSONALITY – This old bag knows what she wants in life and goes after it (especially ANY young well-buildt stud!).
Her demeanor toward the opposite sex sometime makes you wonder; if she really cares what's thought of her. (But really she don't give a shit!)
She thinks that being in the company of much younger men, make other women think they're not popular enough. She also doesn't realize that some of these men she know, only socialize with her because she's lonely and have money. These men also know that they could get anything their hearts desire by just telling her how sexy her old ass is.
IDEAL MAN – The wild, young liberal type. One who understands her needs and love trying out new positions.
WHERE TO MEET – You could run into sluts like this hanging around any convention in town promoting their large display of sex toys.
GOAL – To invite all hot, horny studs across America for an all-night sex orgy.
RATING: 3.9…If money and a sense of security is something you feel is important, then maybe this fun-loving ol' bag is not for you. But keep the age difference in focus. Your buddies might think you've cracked up when they spot you and her together. They'll swear you're out with your grandma!
Follow Me On Instagram
*If you found this post hilarious, please share it with your friends and colleagues on Facebook, Twitter, and Pinterest.
Total Page Visits: 270 - Today Page Visits: 8