April 4, 2022
Let's Look At The Whole Total Picture Regarding Love Among The Sexes.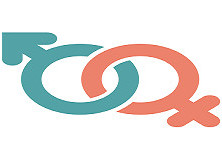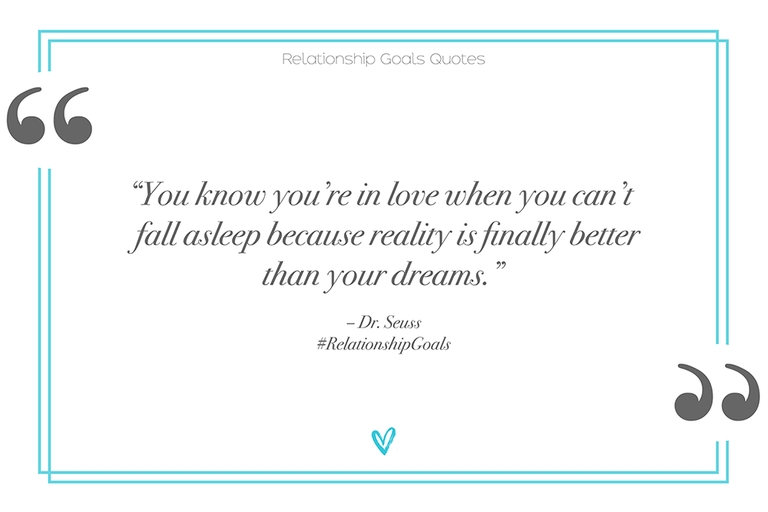 Since the beginning of time, relationships develop and grow among individuals. Regardless of who you choose as a mate, being compatible is the most important thing!
How to have true love among the sexes and experiencing a solid, loving relationship is so important. But many things come into play! As I said, Love Is Love regardless of sexual preference!
Many questions are asked among relationship experts regarding issues among couples, and how they can be resolved, Here are the many questions asked:
1)Who loves more in a relationship…men or women?

In regard to this question, studies were shown that in general, men are actually more romantic than women.
Men also say "I love you" first mainly because they want their true feelings known and they have more positive recollections of their first kiss.
Also, we must add that they are more likely to end a relationship because it lacked "magic." Saying "I love you" means the most to men and women at different times.
When they feel the 'fire' and 'excitement' has died down, then so has the relationship.

_______________________
2)Who loves harder, males or females?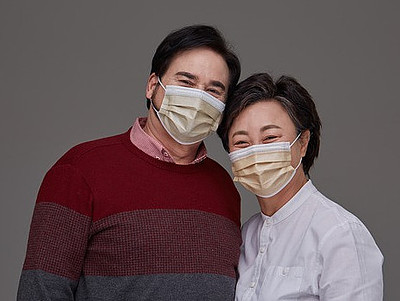 The answer men! This is backed up by Marissa Harrison, a psychologist from Pennsylvania State University who thinks that women are much more cautious when it comes to love, while men tend to fall in love harder and faster.
Studies show that a man's requirements to fall in love are significantly less stringent than of a woman.
They are the first to tell their significant other that they're in love! Love straight from the heart is an emotion most men are not ashamed to display on a continuous base.
______________________
3)Who must love more in a relationship?
When a guy loves 100% that relationship is unshakable. Peculiar Osasogle (fashion designer) says; "Well, there's no rule for who to love more, but from experience, women mostly love more especially after marriage.
(Women take their vows of marriage more seriously than men).
A woman's intention is to stay in love after marriage, always hoping the man is there as well, for the long haul. This is why people would say the man should love more during relationship before marriage!
_________________________
4)What is most important to a woman in a relationship?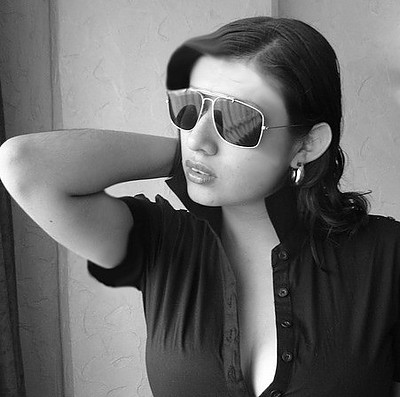 Our studies has done thorough research on this question. It has been determined that women need men to show kindness, patience, understanding, empathy, and compassion. (These same feelings can radiate among same sex couples as well).
Regardless of the type of relationship, men and women should be considerate of each other's feelings.
Of course, if things don't go well in the relationship, try not to let it 'stress you out.' Coping with anxiety issues is an added phobia you don't need, but there's always help for this.
_____________________________
5)What are the top 5 needs of a man?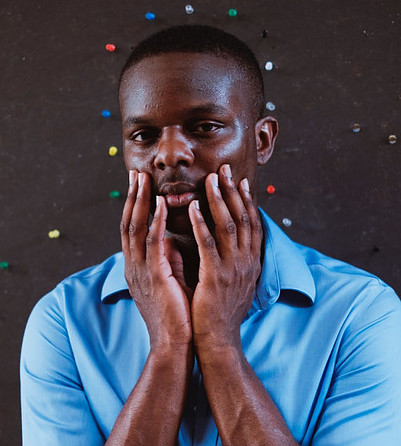 Here are the top 5 things a man needs in a relationship:
1st) He wants to feel like a hero! A vital need of every man based on the hunter's archetypes is to feel like a hero.
2nd) Physical connection. Feeling attracted by your partner is of great importance for both sexes.
3rd) Space. Free time is significant for men. Dudes like to have their own space and don't want to feel smothered.
4th) Have your own life. (He wants some type of life to do stuff. They'll be plenty of time to do things with you.)
5th) Companionship. (Having a loving companion makes a guy a better person).
________________________
6)What makes a relationship last?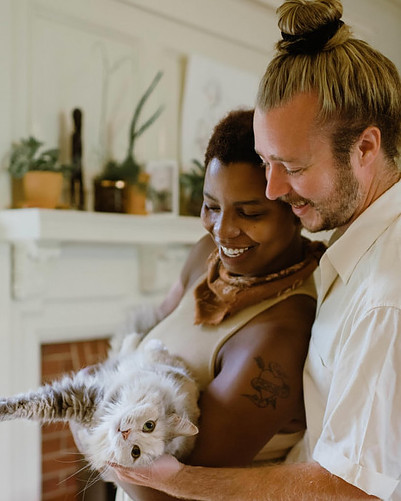 It has been noted that "To make it work, couples need the maturity to realize a lasting relationship will entail sacrifice, commitment and hard work, but that payoff of a deeper love and stable, loving home life is well worth the effort."
Here are suggestions on how to strengthen the connection with your partner: Practice forgiveness. Be realistic. Develop rituals. Listen actively. Be honest. Fight fair. Get help if you're stuck.
_____________________
7)What do men and women want from relationships?
Of course one the main things that head the list and that is to have a spouse that doesn't cheat. But it seems cheating finds its way through. Cheating is not the only thing.
There is, in fact, a great deal of similarity in what men and women want from relationships:
Both men and women rate kindness, an exciting personality, and intelligence as the three most important characteristics in a partner. If your actions display those three things, then you're off to a great start.
_____________________
8)What do men and women feel the same way?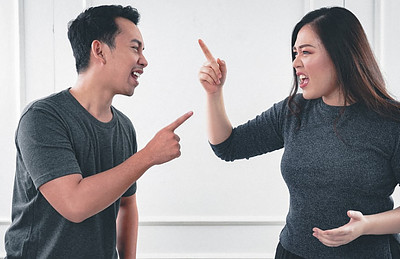 Research shows it's a known fact that women and men feel similar things, but sometimes express their feelings differently, often according to society's conventions.
But both men and women experience the same core emotions such as sadness, anger, fear, and joy. Maybe during the actions of some emotions, men display more of it than women.
For example, women sometime get angry over simple things men wouldn't. (Men would think they're silly!) Both sexes experience the same level of fear and joy. Joy is in most of our hearts but a good solid relationship must have plenty of this to succeed.
__________________________
9)Do men and women value different things when it comes to dating?

When it comes to physical attraction, both men and women claim to value attractiveness; and it seems men do value it more
—but not a lot more. When you look at things, very dude seem to always want a pretty mama on their arm. Someone they just love to show off wherever they go.
The first thing the eye catches is how pretty or handsome the other is.—and examination of actual dating choices suggests that both genders are equally enamored by looks.
The more attractive you are, the more you'll be sought after. TV seems to promote the idea that the more attractive you are, the more products can be sold. Open image to read more.
_____________________
10)Which gender is more romantic-men or women?

When we did our research, it shows that we're a lot more alike than most of us think. So the sexes are no different. Surprising research shows that men may actually be the more romantic gender.
Women care about a mate's looks more than you might expect. Contrary to stereotype, women are interested in casual sex, but under a much narrower set of circumstances than men are.
But keep in mind that sex isn't everything! Some folks may fall in love after sex, but it's only artificial. It's not 'long-term' thinking! They just fall in love with the act of sex and not really the person them self.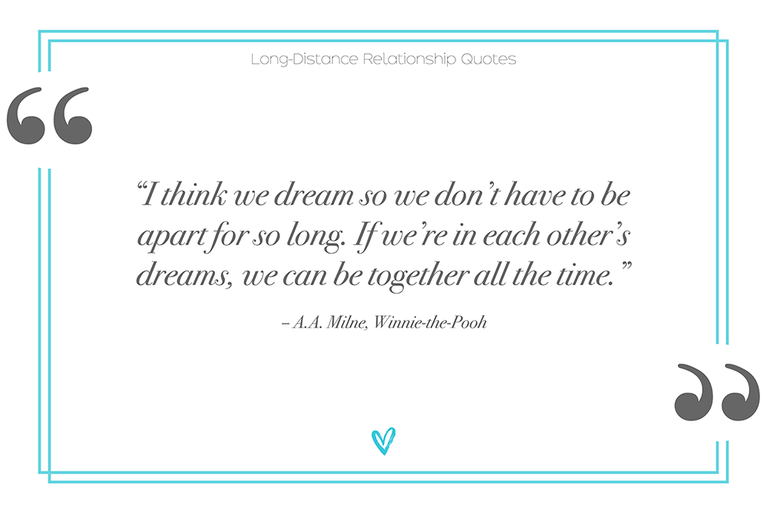 ____________________
11)What men secretly want from women?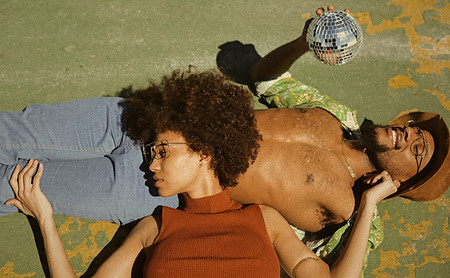 Most men are 'horny as hell.' It may surprise you to know that though men will fight like brave knights to get a woman into bed when it comes to a long-term relationship, they really seek out women who will surpass them in sexual desire.
Most mean like 'freaks-in-the-sheets,' and wouldn't have it any other way!
Also, he wants the woman to take the initiative more often. Guys like a woman who knows what she wants in bed. He wants a woman to be just as horny as he is. He knows this make for a 'fun and exciting night.'
_______________________
12)Are women more important than men in relationships?
Women consider themselves more important than Men: Study. A new study that is based on a database of 3 million mobile phone subscribers suggests that women feel men can't survive without them.
They are more inclined to 'invest heavily in creating and maintain a pair-bond' than men. They feel they work the hardest as far as holding a relationship together.
The study also suggests that women also are more likely to switch 'preference ranking' which makes them more focused. When it comes to family and kids, they become extra focused and more important to the family.
______________________
13)What do women really want to hear from men?

Women like to hear how loving their man would be in a committed relationship. Devotion plays a 'key part' in a committed relationship.
This is a simple wish in which action speaks louder than words. Also, being thoughtful, and display an honest behavior. Women like men who are honest about their thoughts—and let them know about their whereabouts.
And let's not forget a Generous spirit. Women appreciate men who are not just good money managers but are also generous in spirit.
A giving man with a good heart holds high value to women. Women like nice gifts. (Just don't piss her off too much, you want to stay on her good side.)
________________________________
Relationships Between Same-Sex Couples.
Love is love, regardless of your sexual preference!
We all have love in our hearts. Through life, it seems we love who we love, and it's no one's business.
It seems throughout the years, society has always tried to dictate how we should handle our relationships and who we should or should not deal with. It's normal for questions to arise regarding this issue:
14)How do same-sex relationships differ from heterosexual relationships?

Scientists have found that the psychological and social aspects of committed relationships between same-sex partners largely resemble those of heterosexual partnerships.
Like heterosexual couples, same-sex couples form deep emotional attachments and commitments.
Become the master of your domain! Obtain the secrets to drawing in some of the most beautiful girls you've ever seen. Revolutionary Sex (For Women and Men)
Your friends will wonder what's going on? How are you managing to get all these ladies. (That'll be for you to know, and them to find out.) You'll now be able to venture out on weekends (Or anywhere for that matter) and bring back any girl you choose.
Be prepared to receive 3x text messages from the ladies when you're out. Your confidence will be soaring high.
A Must Read! Make yourself beautiful for your partner!
________________________
15)What are the different types of legal same-sex relationships?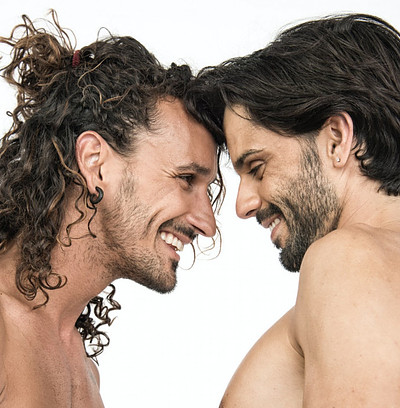 The names of legal same-sex relationships vary depending on the laws of the land. Same-sex relationships may be legally recognized in the form of marriage, civil unions, domestic partnerships, or registered partnerships.
The term 'same sex' relationship is not strictly related to the sexual orientation of the participants.
As people of any orientation may participate in same sex relationships (particularly depending on the legal, social and scientific definition of sex), some activists argue that referring to a same-sex relationship as a 'gay relationship' or a 'lesbian relationship' is a form of bisexual erasure.
_____________________
16)Are same-sex couples stronger?
Additionally, same-sex couples in legal unions are more likely to remain in a committed relationship than those denied marriage rights.
Taken together, the research shows that there's no scientific basis for denying marriage rights to same-sex couples, and doing so can adversely affect them as well as their family and friends. A Must Read! Make yourself beautiful for your partner!
_____________________
Is It Hard To Meet Someone After Divorce?
"Remember, you're never out of the game!"
Hey! It's not the end of the world! Men and women, who has dealt with divorce before, are always seeking out others that has gone through rough times as well. I always say "there's someone for everybody." See what's on other divorce folks minds:
17)Finding love after divorce at 40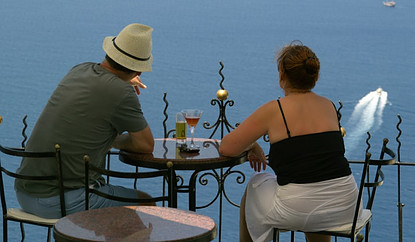 The best dating advice for finding love after 40:
When you're done being patient…Be Patient
Remember, you're exactly the right age to find true love….
Keep trying new things…
Don't get hung up on what you think you want…
But do think positively…
Embrace your baggage…
Resist dating someone who reminds you of an ex.
__________________________
18)Is it hard to find love after 40?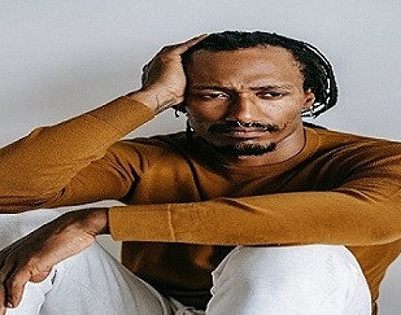 Finding love after 40 is not impossible. It can happen so unexpectedly, but it can happen. If you're like the many single 40-somethings out there, you realize that you're in the prime of your life, and enjoying yourself is in name of the game.
In fact, with a myriad of life lessons already under your belt, now is probably the best time to find someone special – someone who is both a loyal companion and a true soul mate.
____________________________
19)What percentage of 40 year old's are single?

Research has uncovered that still, 21% of never married singles age 40 and older say they have never been in a relationship.
Roughly four-in-ten (42%) of those younger than 40 say the same. About three-in-ten U.S. adults (31%) say they are single. – that is, not married, living with a partner or in a committed romantic relationship – that share varies widely across demographic groups.
A Must Read for You…The Magic of Getting Your Ex Back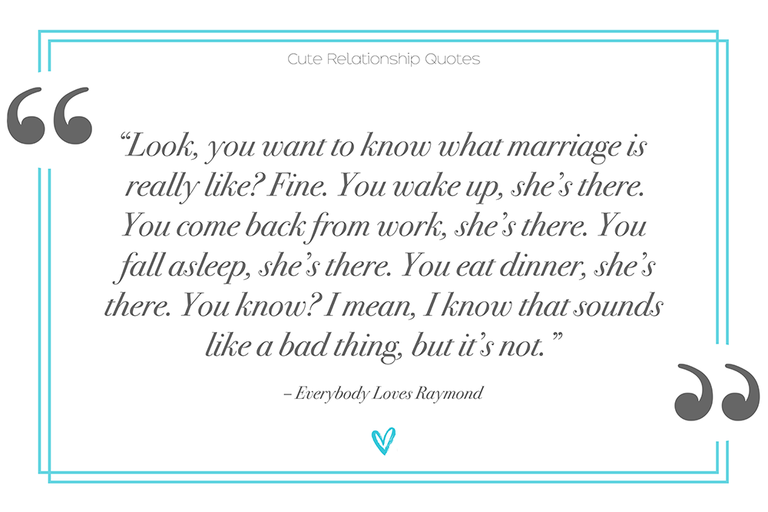 ________________________________
20)Women starting over after divorce at 40.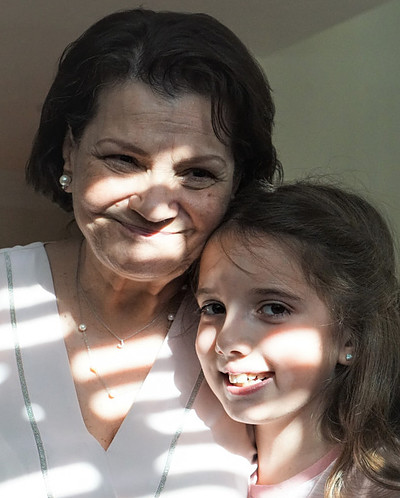 Read here how you can bounce back after 40:
Cry it out. Divorce can be disgusting on many levels…
Create your own space for living…
Take your time for self-reflection…
Try online dating…
Focus on your career…
Find new passion…
Be more attentive to your kids…
Remove negativity from your life.
____________________________
21)How to start over after divorce with no money?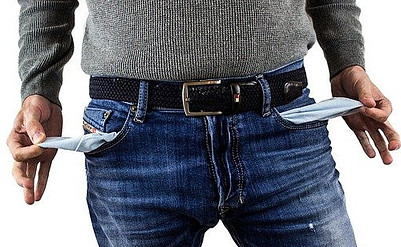 Although being broke while you were married, wasn't a 'fun thing,' remember that was a thing of the past. Let go of those hurt feelings and don't let the bitterness overcome you.
Take a positive approach and tell yourself you're better off and in a better place. Things will get better, but you have to give yourself time to get used to the divorce.
Don't keep raking over the past because it'll only make you feel. Your finances will get better because you'll only be doing you, unless children are involved. But please take care of those kids!
____________________________
22)How divorce changes a woman?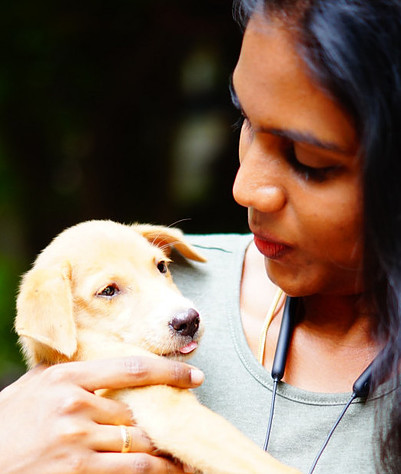 It's been determined that stress leads to higher levels of inflammation in women.
Women also tend to experience that stress longer than men because after the divorce they tend to take more time before remarrying as well as suffer harder financial hits.
Effects other than attacks are pretty much the same as men. Don't miss this must read: The Divorce Survival Guide For Women
See Video – I Don't Want Divorce – 5 Brilliant Ways To Defeat Divorce
_____________________________
Do You Fear Commitment Issues?
For most folks, just the mere thought of committing to someone leaves us shaking in our boots!
Over the years, most folks have always experienced some form of anxiety, when it comes to settling down with that 'special someone'.
The phobia spoke of here in this section, is the fear of 'commitment.' Maybe a better word is the 'cold feet' syndrome. Read more here on commitment:
23)Is commitment phobia a mental illness?
Phobia is a type of anxiety disorder. Someone living with it can experience high anxiety and panic attacks even thinking about what they fear.
Commitment phobia isn't a formal diagnosis, although it's a challenge mental health experts often see in clinical settings and studies.
We offer Free 10 week quizzes you can take to help with this phobia. Just click on the image to start!
____________________
24)What is commitment phobia and how to overcome it?

Commitment phobia can be described as a self-destructive trait that makes it difficult for a person to be in a healthy long-term relationship.
We spoke to renowned clinical psychologist Dr Bhavna Barmi about self-destructive habits and she said, "These are habits or behaviors that often lead to relief in the short term.
Get yourself to a place where you can agree to be exclusive in a relationship and put solid effort into practicing your commitment skills. Focus on discussing life goals with your partner and try to reveal your inner self to them.
Click on the image to take free 10-week quizzes, which will help free you from this bondage of commitment phobia.
___________________
25)What are the symptoms of commitment phobia signs?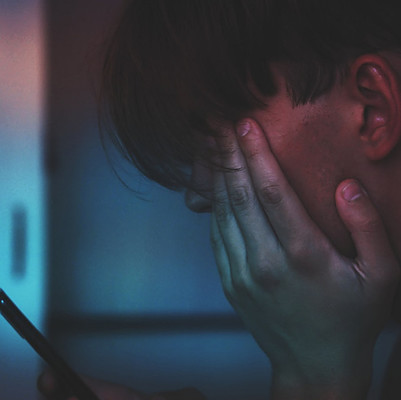 What are some common commitment phobia signs?
You avoid serious relationships.
You don't plan a future in your relationships.
You spend a lot of time Questioning things
You avoid making plans.
You feel emotionally unattached.
You have certain speech habits
You feel trapped.
You don't have a lot of close friends.
Jot down these symptoms or store them in a file on your computer. Now click on the image and take the 10 week quizzes.
This quiz focuses on helping to cure you of your phobia issue. Just answer all the questions the best you can and see how you score as you move forward each week.
______________________
26)What causes commitment phobia?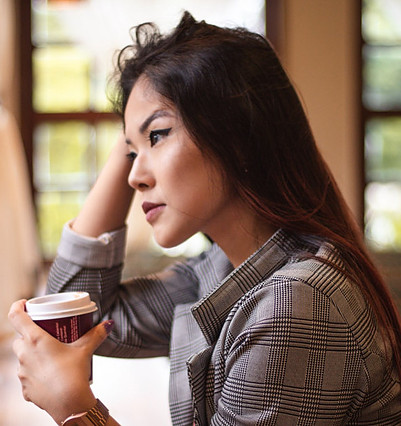 Fear of commitment can arise out of a particular trauma, such as witnessing your parents' difficult relationship or divorce.
You may have grown up. You may have grown up with the impression that relationship or marital conflicts can't be worked out and you don't want to walk in your parents' footsteps.
'Fear' of ending up in an unsatisfying relationship is another top reason.
Specific phobias like gamophobia can develop early in life. It may be due to a mixture of things rather than a single cause. It could be a learned response from observing parents or other close relatives.
Gamophobia could arise from the ashes of a previous relationship that didn't work out or fear of "missing out" should you commit to one person.
__________________
27)How do you know a commitment phobia loves you?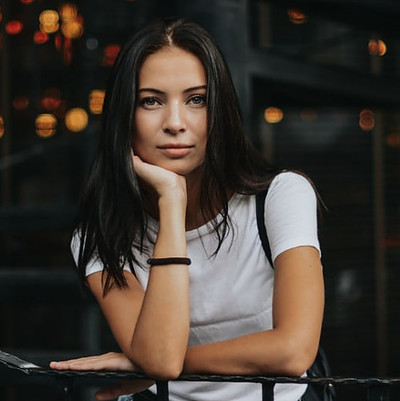 A commitment phobia can hit either sex. (Each handle the phobia differently, but love is love) Do you want to know the signs how a commitment-phobia loves you? Here are the top 8 ways we've researched on how you can tell:
They're very unpredictable.
All they care about is the thrill of the chase.
They avoid conversations related to you both.
They avoid getting too attached to you.
They aren't looking for anything long term.
You feel drawn toward them.
They always say goodbye first.
They're very secretive.
_________________________
28)Can someone with commitment issues change?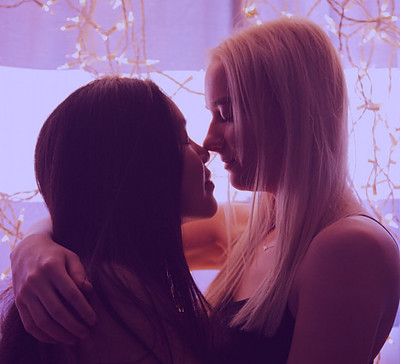 Change is one of the biggest things regarding dealing with someone. Regardless of sexual preferences, Issues will continue to abound if no concrete action is set into place.
Change is what will make any relationship work and both parties must be open-minded and know where the other stands.
If you're dating someone who has a fear of commitment with the belief that they will commit to you if you give them time, love them enough, or show them how great relationships can be, you're setting yourself up for a heartbreak.
There's only one person who can change someone's commitment issues, and that is the person who has them themselves. And people only change themselves if they see a need for change. But they may be a hard 'nut to crack."
_____________
29)Can commitment issues be fixed?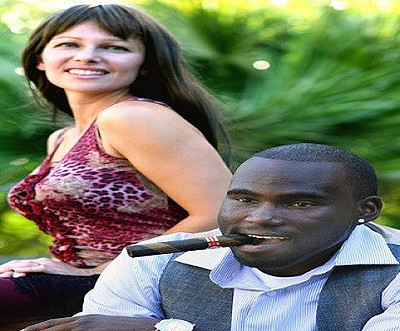 To answer that question, having a phobia commitment can often be addressed and treated with therapy sessions.
A therapist can often help an individual uncover potential causes of commitment issues and explore ways to work through these issues.
It has been confirmed over the years that 'commitment issues' or a fear of commitment, is a term professionals used to describe romantic relationships.
But it has been shown that folks who find it hard to commit may experience this later in life regarding becoming romantically involved with someone, along with other issues in life.
These individuals usually have to deal with some form of mental stress and emotional difficulty, when laying out particular long-term goals. Click on image for more info.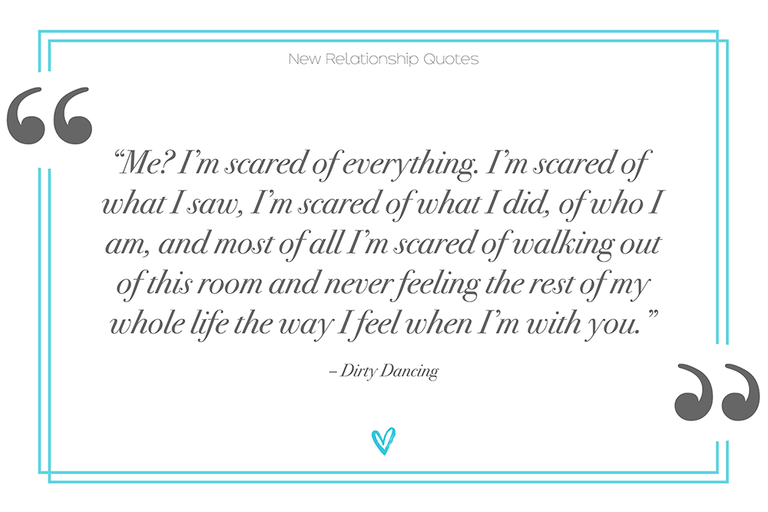 _______________________
30)Is commitment issues a red flag?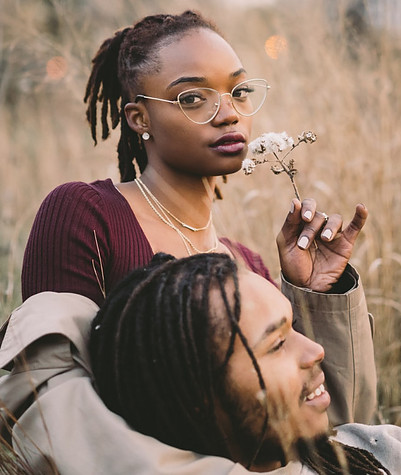 If you ask the person you're dating how long their previous relationships were and none of them passed a couple of weeks, this is probably a commitment-phobia red flag. I know people say it's good to leave the past in the past, but in this case, the past speak volumes.
Imagine you've been with someone for a while, even if it's off and on, but you notice they don't open up to you the way you'd like.
You ask them about things in the past and they 'clam up.' It's hard for you to decide if your spouse or partner even wants a committed relationship. You're putting both feet into the relationship, while your mate has one foot in and the other foot out the door.
This type of action will not work for you. Now's time for a serious conversation.
______________________
Some Things You Must Know About Anxiety.
Around the world, many suffer from this and look here for help!
Over 40 million adults in the US (19.1%) have an anxiety disorder. Meanwhile, approximately 7% of children aged 3-17 experience issues with anxiety each year. Most people develop symptoms before age 21.
____________________________
31)How do you calm down anxiety?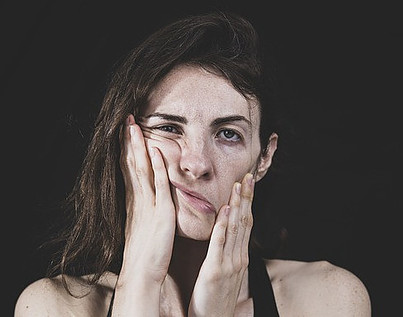 We've done our research to find the best ways to calm down your anxiety. This is what's key! So here are some helpful, actionable tips you can try the next you need to calm down. We list the top 8 tips that'll help with your anxiety.
Breathe slowly, long & deep…
Admit that you're anxious or angry…
Challenge your thoughts…
Release the anxiety or anger…
Visualize yourself calm (This is where mental 'positive thinking' comes in to play)…
Think it through.
Listen to music (Grab those headphones when you feel yourself getting 'riled up')…
Change your focus…
(Click on the image above to read an amazing article on anxiety)
_________________________
32)What are symptoms of anxiety (8 listed)?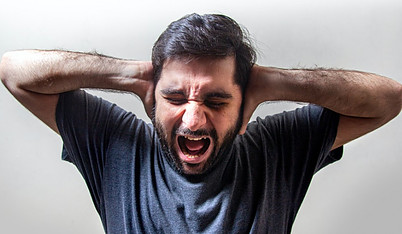 Many individuals deal with, off and on, long time anxiety suffering. How to cope with anxiety issues take a lot out of the person whenever those 'out-burst' hits. Common anxiety signs and symptoms include:
Feeling nervous, restless or tense.
Having a sense of impending danger, panic or doom.
Having an increased heart rate.
Breathing reply (Hyperventilation)
Sweating
Trembling
Feeling weak or tired.
Trouble concentrating or thinking about anything other than the present worry.
_____________________
33)How do I deal with my anxiety in public?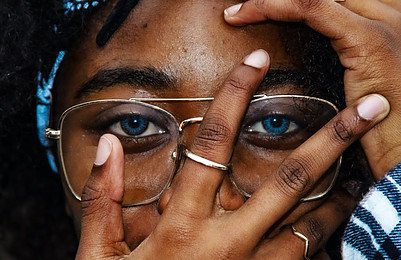 Sudden anxiety attacks can hit you anytime, anywhere. The part that gets you a little nervous is when you think about having an attack in public and you're alone.
We put together a list of things for you to follow and hopefully help you before things get 'too out of hand.' Here are some tips:
Practice Breathing…(This is often the first type of change your body will experience)
Increase your awareness…(You can become so afraid of your symptoms that you believe you're going to mentally 'lose it.' So to gain control over these thoughts, you must first become aware of them).
Bring a Friend…(If someone is with you, like a trusted friend, you'll feel more secured and relax with this social support.)
Visualize a Positive Outcome…(Close your eyes and start envisioning yourself in different circumstances.)
Get Help With Agoraphobia…If you have 'Agoraphobia' you will often develop extreme 'avoidance behaviors' in which you 'side step' many circumstances in order to feel safe & secure.
Take it Slow and Set Goals.(You must set a realistic goal for yourself, regarding how long you want to hangout in public. Take it slow! Gradually work up to longer public exposure.)
______________________
34)What is the 3 – 3 – 3 rule for anxiety?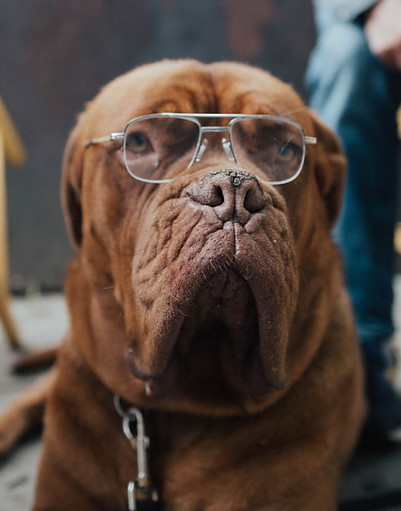 Do you know what the 3 – 3 – 3 rule is? First, sit down and in your head, name 3 sounds you hear. Second, move 3 parts of your body – your ankle, fingers, or arm.
Whenever you feel your brain going 100 miles per hour, this mental trick can help center your mind, bringing you back to the present moment.
Take the quiz! We offer you a 10-week quiz that will give you additional help on dealing with anxiety. This quiz has helped many others in the past, and I know it will help you too. (Just click on the image).
______________________
35)How to deal with anxiety while pregnant?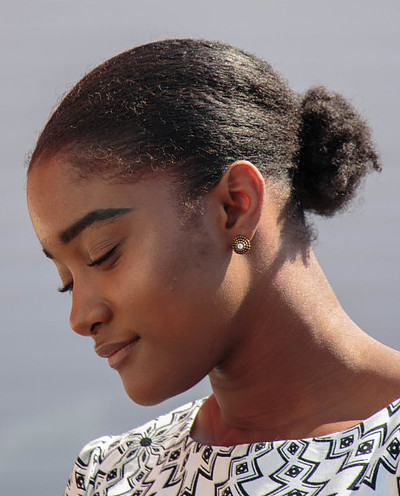 This is one of the more difficult time for a woman who's expecting. You're excited over the birth of your child and at the same time, deal with anxiety issues.
We listed here some steps for you to follow and hopefully, calm yourself while expecting:
Catch more Zzzzz. Some research has found that lack of sleep could exacerbate anxiety, so aim for seven to eight hours a night whenever possible…(More sleep is beneficial to us all (especially pregnant women). Seven to eight hours a night is perfect.
Eat whole, fresh foods…(Studies has shown what you 'chow down' every day can have a big effect on your mental health.) Eating a well-balanced meal is important.
Stay active… Just a daily 10 -15 minute walk around your neighborhood, a decrease the levels of tension your body may harbor.
Arm yourself with knowledge…(Try to learn as much as you can regarding the 'ins and outs' of pregnancy.) Being a good, prepared parent is what you want to achieve.
Build a support system… Spending time with experienced parents and close friends who are also expecting is a good thing. Social media also has supportive groups with others who are in the same position you are.
Schedule time in your day to relax…(Studies have shown that when the woman has regular meditation and acupuncture sessions, this has helped benefit her anxiety issues).
_________________________
Singles Searching For A Compatible Mate Can Find Success.
Search will pay off if you make the right moves!
Sometime the dating field can become an 'roller coaster' of emotions. Finding that special someone is not that complicated if you understand the process and take action on the questions you may ask yourself. The following tips should guide the single man or woman in the right direction:
____________________________
36)How do single men find love?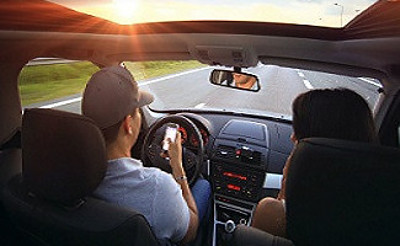 Important tips for finding love when you're a 30-and-single man:
Online dating works well. Meeting someone can be overwhelming at times…(Many singles looking for love turn to online dating sites.) Some are even successful using other social platforms such as FaceBook, Twitter or 'chat rooms' under Messenger. So many folks out there looking for the same thing as you.
Look for singles at the gym…(Maybe online dating isn't your 'cup of tea.') Meeting someone in person, like a gym, would make you feel better knowing the other person is into working out like yourself. Other places are supermarkets, malls, etc;
Join clubs or religious groups…As a 30-year old single man you're probably busy most of the time working. Maybe you have no time to meet anyone. So joining a club is not a bad option. Many other singles would be there as well. Also, if you are an avid 'church goer' you can get to know whose single in the congregation.
Consider mutual acquaintances… I know you have friends who can introduce you to other singles. A 'blind date' is an option that may pan out well. When you meet someone through others, give the meeting a chance to work.
Make sure your standards are realistic…Don't set the bar 'too high' when you're looking. Don't sit around waiting for that 'certain someone.' if you're waiting for someone who looks like Beyonce' or 'Lady Gaga' than you might be alone for a long time.
Work on personal goals…Sometimes it's best to just step back, relax and take a deep breath. You want to then reflect on your personal goals. This is important! We understand that a good relationship is important, but concentrate as well on your health, career and being in good physical health. (This all ties in with love, dating and relationships).
Discuss things with a professional… After a while, If things are not at a point where you'd like to be, then discuss things with a professional.
_____________________________
37)Why singles are remaining single?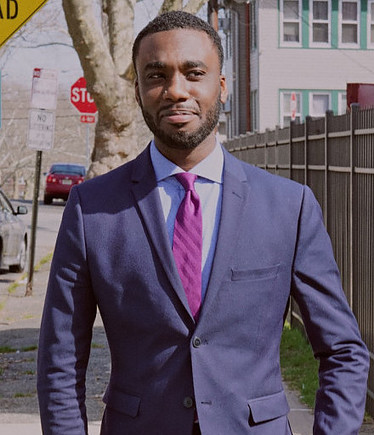 To summarize, three main reasons have been proposed to explain why individuals who are single:
(1) because under certain circumstances being single can increase fitness;
(2) because of the evolutionary mismatch between ancestral and modern conditions; and
(3) because of different constraints, some people may be less effective in seeking a spouse in a competitive dating field.
_______________________
38)Where do most singles meet?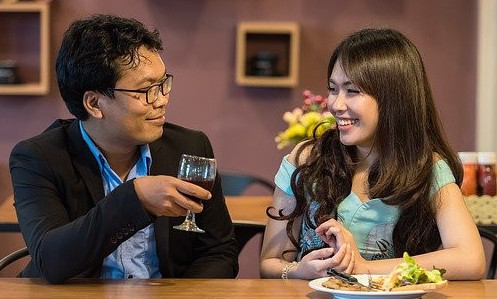 Here are 7 best places to meet singles (For men and women):
Dating Sites & Apps.
Local events & meet ups.
Volunteering opportunities.
Adult classes & educational programs.
Co-Ed sports leagues.
Parties, clubs, bars, etc;
Social media
There are Millions of Singles in the World – You just need to know where to look. Click on the image for more info.
ATTENTION! A 'must read' for all singles or for those wanting to hold on to their current relationship: Magic Relationship Words.
_______________________________
39)Is 'dating and relationship' different?
You must get a clear understanding regarding the differences among the two. (Are you dating? Are you in a relationship?)
When ask this type of question, a person has to think of intention and the trajectory factor.
Specifically, dating is all about getting to know someone romantically, while being in a relationship means that dating partners have already committed to one another and intend to (hopefully) cultivate their connection – at least for the time being.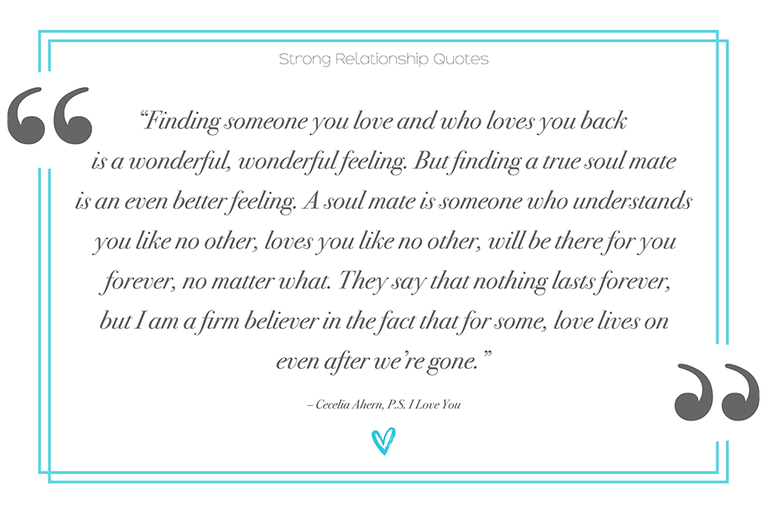 __________________________
40)What are the 7 stages of dating?
In regard to relationships, here we take a first-hand look at 7 relationship stages. These steps will help guide you and your partner to love each other deeply, and happily.
Discovery. At first, you may not realize what a treasure you have found…
Hide and seek. In this second stage, you both have hopes and fears…
Imperfection… If this relationship is love, you will find yourself willing to connect with aspects of yourself that you may usually try to hide.
Trusting…This next stage is a transition – a healing and a rebirth through being in a healthy relationship.
Resting… At this stage, lovers let their hearts break open.
Sharing…The lovers' hearts begin to sing new life. (The heart of the relationship sings, lives and dances).
Intermingling… Love in its fullest form, is a never-ending series of beginnings and endings, deaths and rebirths.
_____________________________
Ronald Kennedy

A relationship expert handling any issue, Ron say's "No problem is too big or small." (My door is always open!) Also Ron is a comedy writer, (Wrote a book entitled, "How To Select a Compatible Mate.") A cartoonist and oil painter who studied at the Art institute of Chicago in 1980, Ron later decided to take a different career path. In 1997, he attended Harold Washington College and majored in hearing disabilities around the globe. (Go to https://babydosign.com and read some very interesting articles regarding children with hearing disabilities.) Ron's been working successfully online since 2004 and enjoyed helping others succeed along the way! Follow me on Facebook, Pinterest, Instagram and Twitter.
Please follow and like us: