We are going through rough times now. Everything is being affected by this pandemic. Folks are struggling with finances and losing their jobs (Not to mention their mental health and trying to find true love, if single.) Those with spouses, those just 'shacking up' together or those men and women trying to find their soulmates, may find a little piece of mind knowing they have someone or will eventually have someone by their side.
But what about those single men and women living alone, fantasizing at work and at the same time, wanting to be social, meet people and mingle. It's very difficult running errands and trying to meet someone with a pair of draws wrapped around your face for a mask.(I got the idea from Youtube, until I was able to purchase some 'real' mask.)
I haven't even touched on 'social distancing' yet, but just think about it. Yes, safety is our main concern! As it should be. But when it comes to getting close enough to meeting someone, there lies the problem! NO ONE, male or female, wants to get into ear shot range of what you're trying to say. (They'll back up quickly.) But do you blame them? Who wanna get sick!!
So you head back back home from the bank, or grocery store with your bags and thinking, "Boy! Another lonely night of eating alone." You just can't get close enough to strike up a conversation. There has gotta be a better way. Online dating now is the safe way to go, regardless of distance! You don't need a mask meeting someone online using your laptop or mobile phone. You don't have to worry about catching Covid-19 through your tablet. Forget about 'social distancing!' No problem there when it comes to meeting online. This is now the new norm in regards to meeting someone for a long term relationship!
So never think it's something you're doing wrong, in terms of making a connection. Society is just moving in a different direction in regards to dating. We are doing things today now in a more safe & healthier manner. Online dating is more safer now than ever. Meeting someone has never been easier!
Enjoy Your Stay At ChristianCafe Online Dating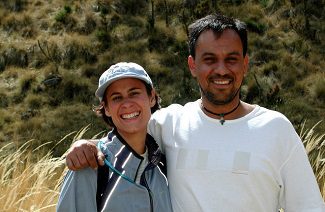 "You must always remember there's someone God Has Planned for your life."
At least when you meet someone online, you never have to concern yourself with 'social distancing' or any facial covering. Let ChristianCafe lead you in the right direction!
After posting a nice profile of yourself and someone finds you interesting, you and that person can discuss the health of the world and the health of each other without feeling embarrassed. As I've said before dating online could never be easier and more safer!
Let's all be health conscientious. We can all still meet great people today, around the country and have an amazing time. Just do it in a safe manner through a safe, online dating platform.
Total Page Visits: 535 - Today Page Visits: 14