Living In Our World Today
People who are still seeking to find that significant other, think it's almost impossible now.  After this pandemic has put a 'crimp on the dating scene,' most folks just gave up hope. (They resorted to the fact they're going to be alone forever!) But it don't have to be that way. How to find true love on the internet is what you're seeking, right? So never give up and just stay positive. Help is within reach!
Now with the introduction of the new vaccine, things are slowly going to get better! We went through some rough times. The worst, I feel, is over. 2020 will go down in the history books as the worst year EVER.
Like most people,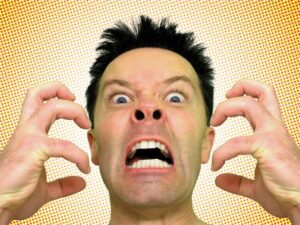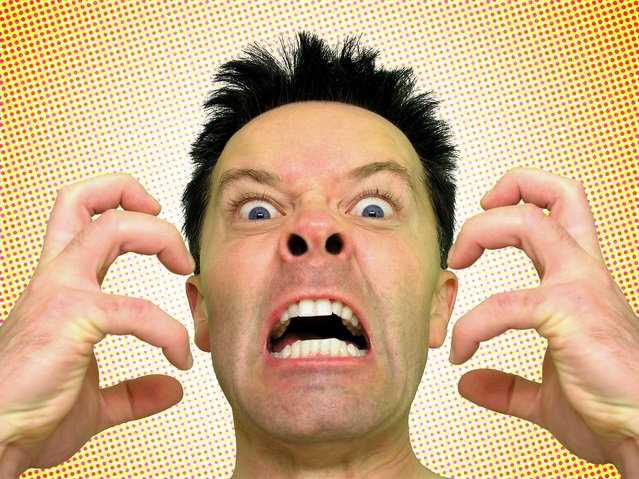 in regards to dating, they were thinking, "Is there any light at the end of the tunnel?".
Today, folks are still struggling with finances and losing their jobs (Not to mention their mental health).
We hear on a daily basis, "Stay Home!" But damn! You're single! In person human contact is important. Being in the persons presence is important to you. But you're ready! 
Are Those With Spouses Better Off?
Those with spouses, those just 'shacking up' together, may find a little piece of mind knowing they have someone already. But this was bad during the viruses crises. If one person contracted anything, the other is sure to catch it as well.
Sometime you may sit back wondering who has it worse? But what about those single men and women living alone, fantasizing at work and at the same time, wanting to be social, meet people and mingle.
Remember, at the start of all this madness in 2020, everyone had to 'mask up.' Online mask demands were high.
How to find true love online, was slowly on the rise as well.
As a guy, It's very difficult trying to meet a pretty girl while running errands with a pair of draws wrapped around your face for a mask.
(I got the idea from YouTube, until I was able to purchase some 'real' mask.)
If you can't afford to order some mask, then borrow a regular mask from your friend or some family member(s). Amazon have vendors that have sales on mask, facial shields and gloves.
I had to kind of chuckle to myself after watching a YouTube video on how to fold and construct a mask out of your underwear. 
I never thought it could be done; but there I was, sitting there in front of my mirror wrapping my draws around my face. (Before you start wondering, yes they were clean!)
Dealing With The Times
Now that is an issue in itself when you can't go out, because you don't have the proper face covering. Stores are very strict. But your only concern is meeting women on the street, even with a face covering.
You trying to approach a pretty girl that interest you.
(Or at least, you hope he's pretty.) You can only see her eyes.
It's hard to tell with her mask on). Still watch how fast she starts backing away from your ass!
We all are human. We all carry some type of craving to establish a meaningful connection with someone.
I haven't even touched on 'social distancing' yet, but just think about it. Yes, safety is our main concern in person! As it should be. Eventually, things will be back to normal.
But when it comes to men and women trying to find their soulmates, it can become a daunting task. Just the small simple action of trying to get close causes panic. So there you have it!
Getting close enough in regards to meeting someone is like rolling the dice. I guess everything in life is a gamble! NO ONE, male or female, wants to get into ear shot range of what you're trying to say. (They'll back up quickly.) But do you blame them?
So you head back back home from the bank, or grocery store with your bags and thinking, "Boy! Another lonely night of eating alone." You just can't get close enough to strike up a conversation.
There has got to be a better way. Online dating now is the safe way to go, regardless of distance! No social distancing required!  
Long Distance Relationships Do Work!
All this time, you may have been searching for love in all the wrong places! You figure there has to be a 'special person' right here in your own city and state.
But really, you're limiting yourself. That 'special person' could be waiting in another city or even another country.
If you've been a traveling person or would like to start, then always keep an 'open mind.' They're great people everywhere! (I personally feel some of the most amazing, caring women are in other countries.)
"True love can be experienced half way across the globe!"
So relax. Have a cup of coffee or tea. Sit back and start communicating online. This is now the new norm in regards to meeting someone for a long term relationship
Focus On Staying Positive
 A Good Managed Relationship Can Run Like A Smooth Train, regardless of where you two meet. Maybe you did meet your significant other on a dating app, as long as both parties are chugging down the same track that's really all that matters!
If you want this online relationship to be different, then you have to be different from Day ONE!
If the set up is always the same in regards as to how you present yourself, despite your best intentions, what follows will be the same. Maybe this is all new to you. You have to adjust to change!
Change is necessary because if you act the way you have always acted and send the signals you have always sent, the odds are your relationships will always end up being the same.
Currently, change within yourself could be spicy! Try something new & different. Learn! Experience new things when the opportunity arises! 
Help Is Now Here With Vaccinations Offered
At this point in our lives, we can all breathe a little better with a relaxed mind knowing that through vaccinations, we'll all eventually 'live as one.'
But remember, it will be 'a slow coming together' process. Still people will be distancing themselves because for over 12 months, all of 2020, tv news, and our government told us we're supposed to live like this.
So just out of force of habit, if nothing else we're still 'spacing out' which makes in-person, face-to-face-meeting still difficult.
You can now easily meet someone online using your laptop or mobile phone. Many people may think this is one of the worst way to meet someone!
But it's not! Even before and since the pandemic, online dating is 'the way to go.'
Typically you place emphasis on information that will get a positive response and withhold or downplay information that might serve as a warning.  You want to be with this new person, and you aren't considering any ambivalence that might follow.
So far what you know about he or she, through their online profile, makes you feel pretty good and no worries have gone through your mind.
No 'red flags' so that's a 'good thing.'
In addition your seduction will be fueled by your fantasies; all of your hopes and dreams are going to be expressed through your words and your action – with no thought to the expectations these may provoke.
Given these feelings, how can you act responsibly? How can you be certain to attend to both sides of your conflict in a way that is fair to both your new partner and yourself?
Keep in mind, that you and your new online mate must work together finding out more about one another. There are good But all things over time will work out.
So never think it's something you're doing wrong, in terms of making a connection. Society is just moving in a different direction in regards to dating.
Online Dating Is 'On The Rise'
We are doing things today now in a more safe & healthier manner. Online dating is more safer now than ever. How to find true love online has never been easier!
"Statistics show that at the beginning of March, 2020 online dating has surged during the pandemic!" 'Tender' recorded from March to May, 2020, it's highest number of swipes world-wide: 3 billion!
During the same time period, 'OKCupid' saw a 700% increase in dates. In regards to 'Bumble' use of video calls, they had an increase of 70%.
There are 44.2 million Americans using online dating services. The share is 38% among those ages 30 to 49 and even lower for those 50 and older (16%). 
It is estimated through 'The Statista Digital Market Outlook', the number of users in this segment will increase to 53.3 million by 2025.
Enjoy Your Stay Online At ChristianCafe & EliteMate.
Below are two sites I strongly recommend! If you're a Christian wanting to meet others of the same faith (non-Christians are also welcomed), 'then this is the site for you!'
In this day and age, finding a partner who shares your religious beliefs and values is a reachable goal. Click on the image and join ChristianCafe TODAY! (Communicate absolutely FREE during your 10 day trial!) Open image below to join Christiancafe & enjoy your newfound happiness!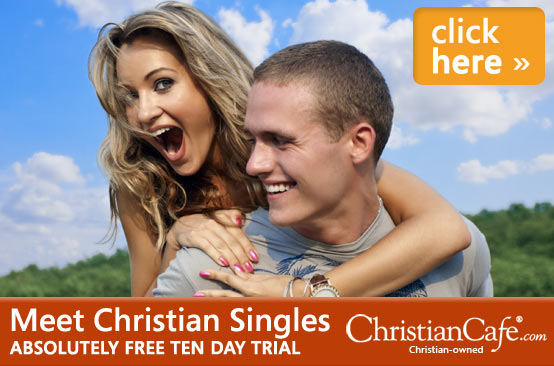 Also you must check out EliteMate. Get 'Express Registration,' 'Instant Access.' & 'Full Privileges' Click on image to join Elitemate.
What is a Cougar?
Cougars are women in their prime who are independent, sexy and very successful.
They enjoy men that are youthful, fit with the same passion for life. Join Now & Start Your FREE Trial TODAY!
Cougars are sophisticated, confident women that already possess many of the finer things in life but now want the young, hot guy to go with it.
At least when you meet someone online, you never have to concern yourself with 'social distancing' or any facial covering. Let ChristianCafe lead you in the right direction!
After posting a nice profile of yourself and someone finds you interesting, you and that person can discuss the health of the world and the health of each other without feeling embarrassed. As I've said before dating online could never be easier and more safer!
We can all still meet great people today, around the country and have an amazing time. Just do it in a safe manner through a safe, online dating platform.
What is a Cub?
To catch a real cougar a man needs to be youthful, fit, confident and of course sexually ambitious!
These men can range from athletes to witty intellectuals, and from scientists to entrepreneurs and all points in between; they can come in all shapes and sizes, but one thing they have in common is the desire to possess a sexually charged older woman.
You've arrived at the quality cougar dating site that specializes in bringing together older women and younger men online.
EliteSexyMoms.com is more than a cougar dating site: we offer lots of features that you find on leading dating sites as well as social networks websites with many features you will not find anywhere else
Whether you're looking for older women or younger men, we're sure you will find EliteSexyMoms.com 'the place to make your cougar dating experience fun, safe and successful.'
Still Searching For Love? Let Us Show You The Way.
"If You Enjoyed This Post, Please Give It 'A Like' Below"
____________________________________
"Oh, and by the way before you leave, please visit my home page for more exciting articles regarding Love & Relationships!"