How To Cope With Anxiety Issues-10 Weekly Quizzes To Help Control Your Anxiety Stress.
Ladies, You Can Move Past 'Your Stuck Points' In A Simple Written & Inexpensive Way.
"According to research, women are twice as likely to be diagnosed with an anxiety disorder, and the prevalence of anxiety disorders is significantly higher for women (23.4) than men (14.3 percent)."
Click Here For Your 'Free Gift'-"The Power Of Self-Esteem." A Blow-by-Blow Analysis.
One of the ways severe anxiety sucks people into its vortex is that avoiding anxiety often becomes the person's central focus. How to cope with anxiety issues can sometime become too difficult to deal with. The more this happens, the more anxious the woman becomes.
Anxiety and stress can be bought on mainly by pressure from work, a cheating boyfriend or husband, bad disrespectful kids or crazy ass relatives and in-laws. (Not to mention bills and just life in general.)
Hey, this will drive anyone crazy! But you still manage to hang in there and cope.
I had a friend once that dealt with this sad state for over 20 years.
But unfortunately, he always had relationship issues coupled with the anxiety of not finding anyone. Sadly, I got a call from another friend telling me he had died!
3 Other Simple Moves That Will Help You Deal With Your Issues…
This quiz, along with other sure-fire information, will help you switch out of contemplation mode and into action mode more easily.
Aside from the quiz offered, I want to point out 3 simple things that you can do and not feel so much like an isolated individual anymore. You can use this as a 'starting point':
Be Pleasant to others, (Although, due to this isolation rule, has made you just like all the rest of us, a little bitter!)
Be Outgoing, (Mingling with others (even through social media) is always good for your health and state of mind!)
Instill Confidence Building, (strongly recommended)
Let me begin by saying that through the long months and years of combating loneliness, depression and some anxiety, my life has made a complete turn around. No one (except my main 'squeeze' I met) can experience the joy and happiness I feel, since coming out of my shell.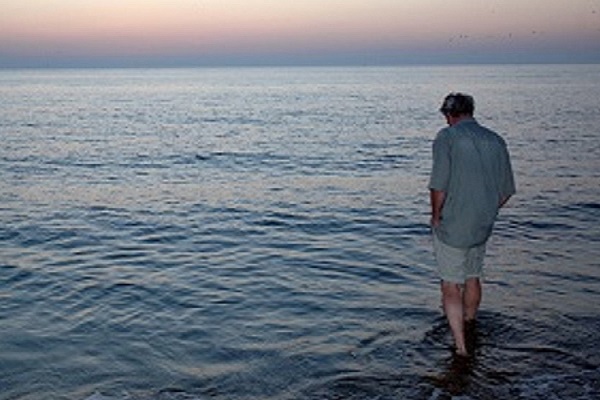 Is fear the biggest obstacle that's hindering you from moving forward with your life? Or are there other things in life weighing heavy on your mind? There's much help that can combat your anxiety issues.
Managing Anxiety Doesn't Have To Be a Full-Time Job.
If you're thinking that you don't want to spend your whole life managing your anxiety, then you are thinking on the right track.
There are a few different approaches you can use for continuing to improve your anxiety without feeling like you're managing a second or third, full-time job.
One approach is simplifying which thinking basis are your focus on, regarding day-to-day basis and doing a weekly check-in to address traps you didn't manage to successfully navigate at the time.
A second approach is to mark your calendar to come back and revisit the check-in's that you've taken notes on. Just live your life, and then revisit it six months later.
You will come back as an intermediate-level cognitive behavioral self-scientist rather than as a beginner.
You'll find that what you've taken notes on, you'll relate to in different ways at that point because you already have a basic level of familiarity with the concepts.
A third approach is something that will appeal to people who enjoy thinking about their thinking, people who enjoy doing self-reflection.
Did You Know Certain Food Diets Can Relieve You From Anxiety Stress?
Through Proper Dieting, You Can Help Minimize Anxiety & Finally Free Yourself From A 'Mental Prison.'
Despite Your Past Anxiety Issues, You Want To Mingle & Experience Romance.
Relationships are truly central to the human experience and proper behavioral actions. So it's safe to say that any commitment phobia can keep you awake at night. Being committed to someone is a thought you can't shake.
Although, you may have over-come your anxiety issues, being of sound mind is key! Building a relationship benefits and fulfills many of your fundamental needs.
So how to improve on yourself, mainly your character, is of vital importance.
That same relationship also help to benefit and fulfill the other person, too, so there are mutual advantages in what you're building together.
But at once some questions arise. Who do you let into the sacred center? And how do you decide who is safe and worthy of permission to enter?
No doubt you must meet people at work, at social occasions, or at large in the world.
Sometimes I wonder was my friend getting constantly dumped by women who never took him seriously. This happened so often to my friend; all the way up to the month when he passed away.
It's ok to deal and mingle with others, but you also must learn how to to improve on yourself and understand what's acceptable human behavior.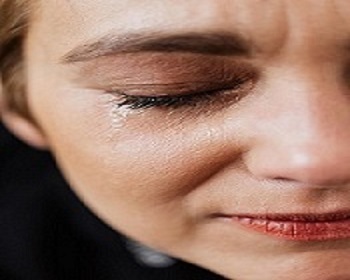 Once you've overcome your anxiety issues, and decide to get back into the real world, a good relationship will be something you may want to start.
Remember, there's 'someone for everybody.' You may even find someone that have dealt with the same anxiety issues you once had.                  
Thinking What Life Has To Offer.                                                         
No one knows what life will throw your way! You didn't ask for anxiety, but it happened. Your outward display of emotions were exhibited for all to see. That's the external process!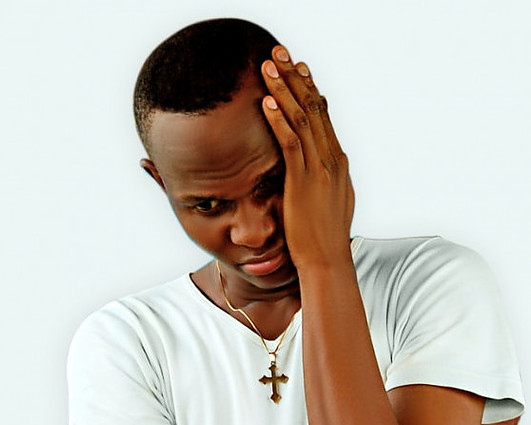 But what's the internal process of making contact with others? How do you decide who is really right to let into that level of emotional and physical intimacy?
Now that you're getting 'a handle' on your anxiety, your commitment phobia should slowly fade away as well.
How do you decide who is right for you – and right to let into your sacred center? These are the matters which one must focus on. Well, that's a crucial question.
On the most basic level, the person has to be someone you trust, who you feel good about. Does he or she respect you? Listen to you with an open mind and open heart? Value your opinions? Honor your feelings?
If this person's response to you over time justifies your trust, then he or she is probably someone you can allow into your sacred center.
He or she must be a person who hasn't been severely damaged or hurt by life, who doesn't feel major self-esteem issues, who doesn't have a deeply guarded sense of self-security – someone who's not going to have a hard time letting you in.
In turn, your behavior and attitudes – your respect toward the other person, your openness, your valuing of opinions and honoring of feelings – will be the evidence that he or she can trust you and allow into his or her sacred center.
I believe that most of us make these choices carefully. Most of us spend a lot of time interacting with people before we allow them into the sacred center.
Sharing & Caring!
Many couples will circle around each other, trying to decide. They're fond of each other, but they wonder, Is this my soul mate? We have good times together, we share many values. Can I help him/her with their anxiety?
We think we'd both like to start a family together. But is he ( or she) the right person? 
There's still a guard mode about whether to let down all the barriers and be completely vulnerable and trusting to his person.
So is it appropriate to be a little cautious about this process?
If you're going to build a relationship strong enough to last forty, fifty, sixty years, shouldn't you be careful about whether your future spouse is honest?
Whether he or she is likely to honor the commitment to your marriage? Is that caution appropriate? Yes It is.
So If you're going to let someone into your sacred center, you have to be sure that person has the qualities listed below that will enable him or her to meet your most fundamental needs:
This person shows a pattern of respecting me as a human being.
This person also shows a pattern of respecting others
This person shares my fundamental values and morals.
This person is authentically affectionate – not indifferent, dismissive, or abusive toward me – and the affection stems from a lasting mutual commitment, to just a passing whim.
This person tries to understand me and my needs, and he or she knows that selfishness has no place in the relationship.
This person is honest and truthful, and he or she has a strong sense of integrity.
How do you determine whether these attributes are present? Well, there's no fail-safe test!  
It's easy to say, "Trust your intuition," but intuition, through certainly valuable, isn't always adequate for judging others' intentions or character.
It's not uncommon, for instance, for people to get involved repeatedly with romantic partners who seem charming, well-intentioned and anxiety free!
But turn out to be dismissive, demeaning, or even abusive. More than likely it's the only way this person knows how to behave.
I recommend that in addition to evaluating potential mates with a mental checklist like the one above, you keep an eye out for danger signs like these:
Lack of respect for you, your beliefs, and your feelings.
Selfish behavior rather than generosity and a sense of common endeavor.
Lying or evasiveness
Manipulative behavior
Emotional coldness or withholding of affection
A pattern of impatience or dismissive attitudes or behavior toward what you value or toward you as a person
Verbal or physical abuse of any sort
In addition, I urge you to take the following steps to safeguard your physical, emotional, and spiritual safety:
Don't be too busy. I've touched on this subject before, but I'll mention it again. If you rush the process of getting to know the other person, you run the risk of making snap judgments and leaving yourself vulnerable to getting hurt.
Take your time! You have little to lose and much to gain by moving thoughtfully and carefully.
Avoid wishful thinking. Out of a desire to find love, it's tempting to overlook the other person's shortcomings or the incompatibilities between you.
It's also tempting to compromise on crucial issues, deceive yourself about the nature of the relationship, or view your prospective partner as someone whose habits or character you can change or reform.
Stick to your principles, values, and morals. Be honest, straightforward, and true to your deeply held beliefs. Finding love is important, but not at the expense of what you value most.
Communicate. To get to know another person – and, especially, to allow him or her into your sacred center – you need to discuss what matters to you openly and fully.
To reach an understanding of basic issues, you need to talk about them together. Again, there are no shortcuts and no easy answers in dealing with these  issues.
'Don't let anxiety interfere with your 'social life.' Follow the principles of a former anxiety sufferer, and proceed to 'unleash your anxiety chains.' Work with whom ever can help you because your mental health is so important.
Did You Enjoy This Article? Please Bookmark it! Also, Share With Your Social Media Downline.
__________________________