Keep In Mind It's Not The 'End Of The World!
"The most beautiful people I've known are those who have known trials, have known struggles, have known loss, and have found their way out of the depths." – Elisabeth Kübler-Ross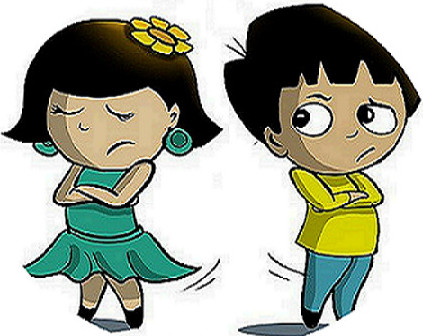 Divorce Statistics In The U.S.
Most people have heard the statistic that "50 percent of marriages end in divorce." That stat originated in the 1980's and researchers believe the rate of divorce has since steadily dropped.
Today, it is thought approximately 42-45 percent of marriages in the United States end in divorce (this does not include legal separations). But keep in mind, all is not lost. Now you can concentrate on your new single life. There's plenty of love out there!

When you break that down by number of marriages:
42-45% percent of first marriages end in divorce.
60% of second marriages end in divorce.
73% of third marriages end in divorce.
How divorce people get back into dating is something that's been weighing heavily on your mind since your divorce.
Since the breakup, some time has gone by and your starting feel isolated from the real world. You want to 'make that move,' but don't know were to begin, where to go, what to say, etc; Many questions run through your mind. Get them answered here:
_____________________
In This Article
#1) What is 'The Dating Game'?

Remember, we will be touching on 'Real life' situations. You'll be also enjoying great outings (Such as image shows) with someone new, but not right away at the beginning of your new single life.

For those men and women who can remember, there was an old 'Dating Game' show from the early 70s with this same title.
But it's important to keep in mind, when it comes to 'Life After Divorce,' it is Not a game in regard to starting all over. Today, it's not always as easy as you would see online or on TV. 'Life After Divorce' is a real-life game that you have to play!


#2) How divorce people get back into dating?

Shocked! Confused!! When it comes to divorce and what to do first, it would be a very wise thing to apply for your own credit card (Minimum $5,000 credit limit).

Having your own card is a great thing because these are finances you could turn to while working things out in court that would take money. Additional financial support will be great to have available in case something unexpected arises.Try to avoid unnecessary, mindless spending and reduce your debt. Try saving up some money (If possible).That's why we feel one credit card, and only one, is ok to have. Use it sparingly to help off-set rising expenses.

#3) Why is it important to know how to get a divorce?

The more educated you are in the ways of how to get a divorce, the easier it is to advocate for yourself and your rights during divorce. (So remember, education is 'key!')

Divorce is a very hard thing to deal with emotionally and financially. The more knowledge you have, the less financial damage will be done!
If you need to gain more knowledge on something, do like I would do; go to your local library, and read all you can on your subject of interest. There you'll find valuable resources. Get phone numbers, website info and email addresses. Get in touch with those that can provide help and guide you! (Sometime you wish you could give it all up and go back to dating)

#4) How to make the best decision about your divorce?

If you don't want to involve your friends and family, (for whatever reason may be) you can always consult a professional therapist. This is also a good move in case of a pending anxiety attack. The pressure of divorce can sometime bring on mental issues.

Just pull out your cell phone and do a google search. (We're sure many will pop up). Do your home work. Pull up there credentials and see how long they have been in business. (Longevity to me is an important factor).
Their company and supportive advice can significantly help you in such a situation, especially when making logical decisions and considering your divorce plans.
Like we've mentioned early; become knowledgeable about the dating process.

#5) Does the person who files first for divorce have an advantage?

Before filing for divorce, there are things to do that can help you prevent a lot of financial and emotional struggles. The advantages of filing first is that you properly can prepare this ahead of time.

You most likely can prepare beforehand the proper legal representation (This will get you ahead of the game.) As well as getting all your important documents and other papers to present.

And the Biggest and one of the Most Important thing is that early preparation stops your spouse from hiding money or assets before the official breakup.

(So at this point, if you start thinking about how to get your ex back BEFORE you even lose your spouse, then you better hold off on divorce proceedings.)

#6) Does it make a difference who files first?

While it is a difficult choice, divorce may be the only option. Maybe over the past months, you and your spouse have been discussing things. Bringing up situations.

You both trying to iron things out but to no avail. If you are sure your marriage can't be salvaged, then you and your spouse may file to dissolve your union! But does it make a difference who file first?

Although there is No right or wrong as to who file first. there can be advantages and disadvantages. A couple of advantages is having a say in the proceedings and setting dates. You can also be the first to present your case.

Some disadvantages of filing first, mostly revolve around money and strategy. Filing fees usually have to be paid by the person petitioning for divorce first.

#7) How to save a marriage that's failing?

Get up and show your spouse or partner that you are willing to do whatever it takes to make the marriage work.

Take your spouse or partner on that trip you've always planned together, but kept putting off. Fix that garage door that need fixing and remember, that hole in the roof is not gonna fix itself.

Show him/her that you care enough to hire someone to do the job. Get off your ass! Show him/her you're serious. Do the things you promised.

There are many tips to save a marriage. One of them is you telling the other that you love them! Focus on the positive in your mate.

Here's a great guide that has helped hundreds of couples (Regardless of sexual preference). Look now at the 'Save the Marriage System.'

"You know why divorces are so expensive? Because they're worth it." – Henry Youngman

#8) Is your marriage past a point worth saving?

While you can decide if your union is worth saving, read on for factors that may indicate that your marriage is at the point of being saved.

There are some marriage concerns, like abuse, that should be absolute deal breakers. However, there are many more signs that are Not so clear.

Nevertheless, here are some signs to tell if the marriage is worth saving. Some signs may include:

You're starting to have second thoughts about forging ahead
it all started when you had children
Through religious beliefs, you still value the sanctity of marriage
You still want to work on your marriage
Life without your spouse is hard to imagine
#9) It's not too late to save your marriage?
Marriage can be such a blessing, but marriage can break your heart….especially if you think you've reached the 'end of the road.'
If you think it's too late to save your marriage, it is necessary to discern if your relationship is going through a rough patch or your marriage is so toxic that it's really time to end it.
Couples going through a rocky marriage, before doing anything rash, should look back over past situations to see if anything could've been fix and if now can anything be done.
But if you've dealt with issues within the marriage such as 'lack of intimacy,' 'any type of abuse,' 'financial troubles,' & 'infidelity' then you may as well 'throw in the towel' on this relationship.
#10) How to recover from divorce?
On how to recover from divorce, incorporate self affirmations, such as "I am a worthy, valuable person," or "People drawn to the inner light," especially when your brain is dwelling on the pain of divorce and telling you otherwise.
Start rebuilding who you are as a person. But every one is different in each case. Each persons circumstances are different and should be handled in its own way.
Research has shown that it takes at least, 1 to 3 years before a person will finally 'snap back' into realizing that there is a world out there waiting for them to enjoy.
But I repeat everyone is different and their feelings are 'touched differently.'
Please follow and like us: