How Playing The Dating Game Must Not Be Taken Lightly.
Serious Involvement Should Be Taken Into Consideration While Playing The Dating Game.
Men. Women. Love. Marriage. Society has long dictated that in order to build a successful relationship, complete with understanding and trust, there must be commitment. Playing dating games should take a backseat to a more settled life!
Now-a-day, folks entering into relationships have NO clue as to what those two words mean:
TRUST & COMMITMENT!
Ah yes…Commitment! Just this word alone will have most folks shaking in their boots.
Therefore, just thinking about having that one last fling before taking the plunge gets you a little shaky! All you really want to do is keep on meeting those of the opposite sex.
Also, understand sometime that dating can be awkward. Asking someone out could be nerve wrecking! So how can you tell if he or she is interested in you?
The anticipation of a long lasting relationship with that special someone goes through your mind. The image you hold is long-term.
You don't even care about how much money they make or material things they possess, or his or her background (This goes to show how desperate you are!).
But finding your mate doesn't have to be out of desperation. It's just experiencing 'that feeling'. This is a feeling that will make you shout, "I think I've found my potential mate".
So you really think you're ready? See video…
DOES WHAT THEY DO MATTER?
________________________________________________________________________
The type of occupation they have really doesn't matter to you. They can be a computer geek repairing motherboards or replacing ram for laptops. Or they may work online, struggling to make a few bucks with a network marketing company.
Then again, maybe they just won't work at all! (It makes them break out into a 'cold sweat' just thinking about going to job interviews. These feelings are experienced regarding either sex.)
You know, ladies, some guys take great pride in being plain lazy. They are tired by the end of the day just from doing nothing!
Who wants some guy lying around the house all day smelly, drinking beer, eating fish & chips and playing video games on their Xbox?
You may really find yourself in that situation. After working two jobs, you come home one evening to discover this person with their feet up and playing video games.
But at least he did bathe earlier, so you'd have to give him that much credit! But or some reason, he still stink!
But all in all, romance is in the air. It's everywhere! Even animals go into 'heat' and want to make a hookup. Meow! Meow!
These are just a few of the things you think about. Things you may or may not have to deal with.
Yet, before any preparations can be taken toward the ritual of marriage, the proper choice of a mate must take place. This is where you have to be careful!!
Now ladies and gentlemen, you sit down and question yourself. You think; "How do I meet someone who's worth the time and effort?" "Will I regret this in the long run?" "Will I get taken for a buggy ride?" "Would I have to protect my money by changing banks and my password?" "Should I get a Prenup agreement?"
IMAGINE THIS SCENARIO….
________________________________________________________________________
Suppose one night you're watching your favorite crime program, "America's Most Wanted." The woman or man you've been dating for the past three years suddenly appear on the show's '10 Most Wanted list.' Now what do you do?
Do you:
A) Jump on your cell phone and tell all your friends that your partner was on the tube.
B) Confront the person and let them know that you know about their past, secret life.
C) Get the hell outta there as fast as you can because they are wanted for double murder in three states.
Also, take a retrospective tour over past relationships. (you've found yourself doing a lot of that lately). Your mind starts to wonder;
"Were they fruitless or rewarding?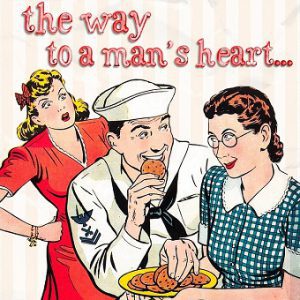 "Was the failure due to something I may have done or failed to do?"
"Was the relationship timely?"
Maybe different time sets played a role with you being a modern 21st century individual and your potential soulmate stuck in the 60's.
SEEKING MR. OR MRS. RIGHT
________________________________________________________________
I ridiculously profiled and poked fun at the numerous singles who line our city streets and singles bars. So get your laugh on!
And lets not forget those who have been deeply hurt and lied to most of their adult lives. Also, stay focused on the gold-digger's and 'lady hustlers' coming out to stake their claim on some hapless soul.
The single person can work on and develop strategies now with ease! You may be walking down the street headed to a neighborhood store, to the mall, to pick up dog food, buy yourself some liquor or to any other area where there are people.
Say for example, you're a guy and you spot a pretty woman in the area. Or maybe walking along the beach. Once noticing her, you'd spend a good amount of time thinking of what to say.
It takes you awhile to get up the nerve to approach her because due to numerous past rejections, you haven't been feeling too good about yourself.
Next, you would then start thinking of every excuse about what could go wrong. "She's too gorgeous for me."
I don't stand a chance." "Maybe that's really not a woman. If she show interest in me, then I know something is up."
Now remember, this scenario could easily been set for men or women. The biggest difference would've been a woman may not have been so aggressive (…..but they are out there!)
Now after using the tools here and following what's offered to you, it's full steam ahead!
You'll walk with pride. Head held high. Radiate more confidence. Your game plan is well into place! You're ready to go out into the world and Get Any Woman You Want!
So guys & girls, don't spend anymore weekend night's alone staring at your cell phone waiting for a text message or wishing it would ring. Your friends will call wanting you to hang out with them, but you know it's only because they need someone hold the camera and take the group photos. Or someone to sit, watch the purses & drinks while they dance.
Hell! You want a mate! A good male companion. Someone you can call a friend! (You know you have to become friends first before 'lovers').
Keep in mind that if you are seriously hunting for that special someone, then you need to know everything you can about your prey. Make your best shot count! Bag the best one you can!!
Now with all this valuable content you've discovered on my website; 'How to Select a Compatible Mate' and a well thought out plan of action, any man or woman can be yours.
FIVE BASIC APPROACH FOR SINGLES…
______________________________________________________
First – As far as age goes, remember age 'aint nothing but a number.' You can still approach a sexy hot single regardless of what your age is. (of course, you don't want to approach someone too young. Then you'll come across as a 'dirty ol' man or woman.')lol. Just use common sense.
I'm an older guy myself, but love to date younger women. Also, never let nationality get in the way. Lots of guys miss out on the possibility of scoring a winner thinking one-sided. (There are beautiful types of women in all races).
Second – People, understand that most folks love humor. They like a person that makes them laugh. You don't have to be another Kevin Hart or Eddie Murphy, but if you feel that you want to joke around, go ahead and make them laugh. Just don't be offensive!
I used this approach on a pretty girl I met while out buying dog and cat food. She was laughing at mostly everything I said, but unfortunately she was already in a relationship. (Hey…can't win 'em all).
Third – Make conversation related to what ever you're doing at the moment. Grocery shopping? Then ask her about the freshest fruit to buy, how to make a good salad or how high the store's prices are. A woman out shopping makes eye contact. Then will ask a guy if he can reach something on a higher shelf for her. (it's ok for the woman to be the aggressor sometime,) If you're out walking your dog, you can meet many singles out doing the same as well. Be creative, friendly and smile a lot!
Fourth – Don't be intimidated by a woman or guys outer beauty. (Inner beauty is what counts most). For example, guy's think when they see a fine woman, she won't speak or have time for them.
You'll be surprised to find out that this woman is just as lonely as you. She realize her gorgeous looks are a 'hinder' instead of a 'helper' that is keeping guys at bay.
(I just gave a guy perspective because I'm a guy. But this touches both sexes).
Fifth – Just be yourself and have confidence. This is strongly recommended for the serious single guy, trying to get it together.
Need more help in building up your confidence? No worries, just click here (For Men Only): 'The Confident Man Program.'
Try not to portray someone you're not. You'll go along ways just by being honest because you don't want something later, to come back and bite you in the ass.
(REMEMBER: You never know what day, time or place that special someone may come along).
So in conclusion, you're not going to come out on top every time playing dating games. But if luck is on your side and you do make a sweet 'hookup,' you want to make things interesting.
RON'S FINAL THOUGHT ON THE REALITY OF LOVE:
________________________________________________________
If you find the information in this post interesting & entertaining, please give me a like and share it with your friends and colleagues on Facebook, Twitter, & Pinterest.

Follow Me On Instagram
Back to Top
Editor's Note: This post was originally published on January 24, 2017 and has been completely revamped and updated for accuracy and comprehensiveness.